Dubai, the crown jewel of UAE is a city with a vibrant culture, breathtaking ultramodern architecture, and for sure, a stunning lively nightlife scene.
When it comes to nightlife, nightclubs, and bars, Dubai is the new Las Vegas.
In this blog post, we've come up with some of the best clubs in Dubai, bars, and lounges too so you can enjoy its nightlife to the fullest, and make each night such a memorable one!
Here's the ultimate guide to the Best nightclubs you're surely missing out on!
Club 55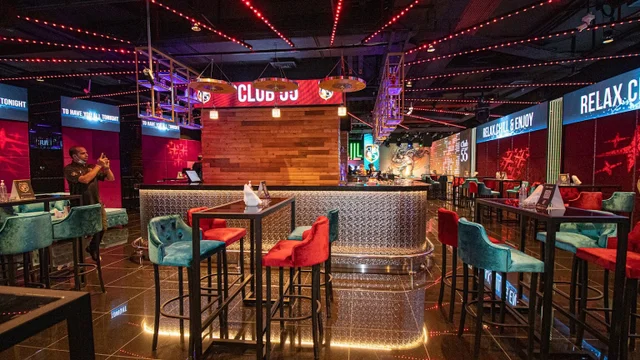 Explore Dubai's newest nightlife destination at Club 55!
It's one of the nightclubs that have a mixture of entertainment from the bar to the dance floor, International DJs, thumping music, Live performance artists, and much more fun than you could ever imagine!
It's also one of the hottest next-level partying nightspots, with state-of-the-art sound and light shows ready to dazzle the most distinctive party-goers.
And if you're into cocktails, then you've got to try one of their signature cocktails as they're to-die-for made by professional mixologists to satisfy your thirst (wink).
Location
Atrium Hotel – Khalid Bin Waleed St. – Al Karama – Dubai, United Arab Emirates.
Timings: 7 PM-4 AM
Reservations
Sky Dubai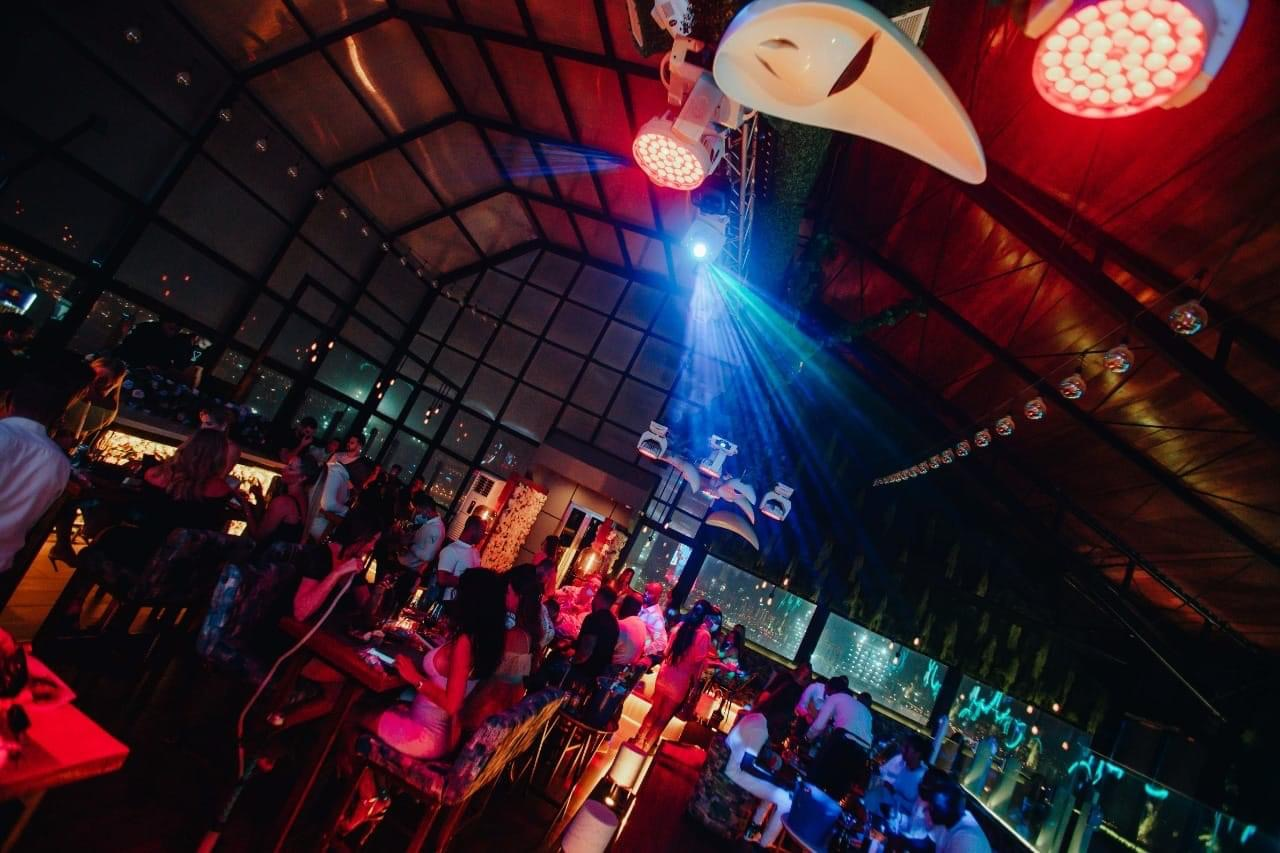 It's the city's brand-new rooftop destination with stationery serene, panoramic view, and unforgettable vibes with an energetic atmosphere and a breathtaking picture of the iconic Sheikh Zayed Road, that surely your mind will never forget.
This venue will bring you your favorite house music, DJs that will take over the ought of keeping you company and make sure you party with beats that will undoubtedly get you moving.
Location
40th Floor The H Hotel, Sheikh Zayed Road, Dubai, United Arab Emirates.
Timings: 9 PM-6 AM
Reservations
Drai's Dubai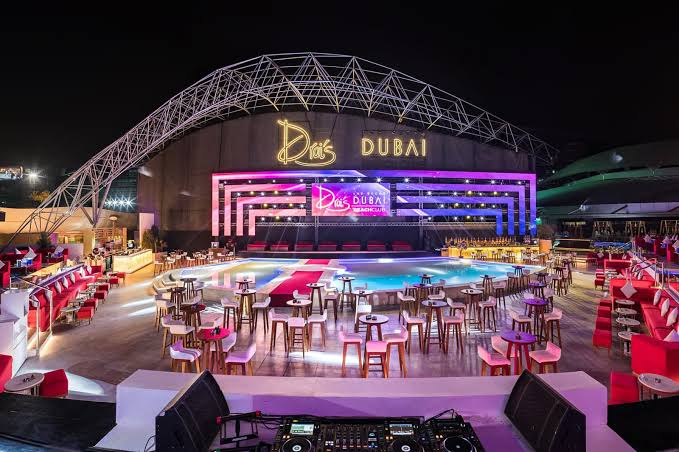 Drai's is one of the Dubai nightclubs that is a world leader in creating the best guest experience.
So if you're into hip hop music or R&B make sure to have a visit to Drai's as it has hosted some of the biggest names in hip hop and R&B as well, including Drake, Nelly, Nicki Minaj, and Kendrick Lamar.
What we loved most about Drai's, is that the nightclub really offers a delightfully luxurious experience, from their mixologists to the exclusive high-end table services that were actually amazing!
They offer an unrivaled and unique experience like no other.
Drai's is undoubtedly your ultimate luxurious party destination.
Location
Gate B, Meydan Racecourse grandstand Dubai, United Arab Emirates.
Timings: 8 PM-3 AM
Reservations
Dark Room Dubai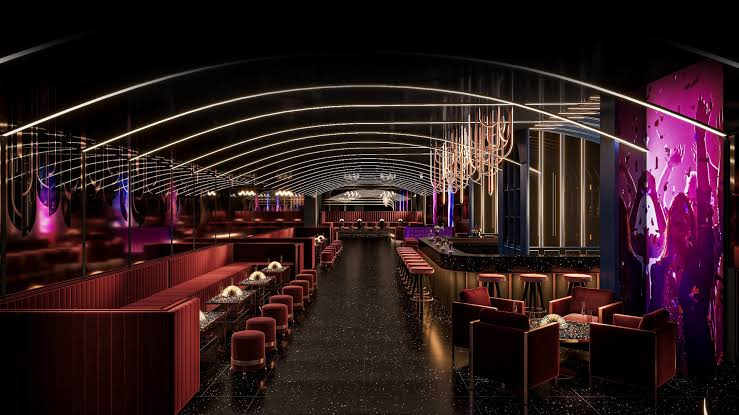 The party mood, entertainment shows, vibes, and services of Dark Room Dubai are things you wouldn't want to miss!
The club has such electrifying beats brought by the best artists in town to get your hips moving on the dance floor!
Their food has a global taste to pair well with the shows you're about to see, also they have a very wide selection of delicious food that you can choose from which best matches your mood.
And you'd probably want a good old drink after choosing the perfect meal, they have colorful spirit drinks that would take your mood to the next level.
In all ways, your night got more interesting the second you stepped in.
Location
1st floor of Voco hotel, Sheikh Zayed Road, Dubai, United Arab Emirates.
Timings: 9 PM-4 AM
Reservations
Chameleon Club Dubai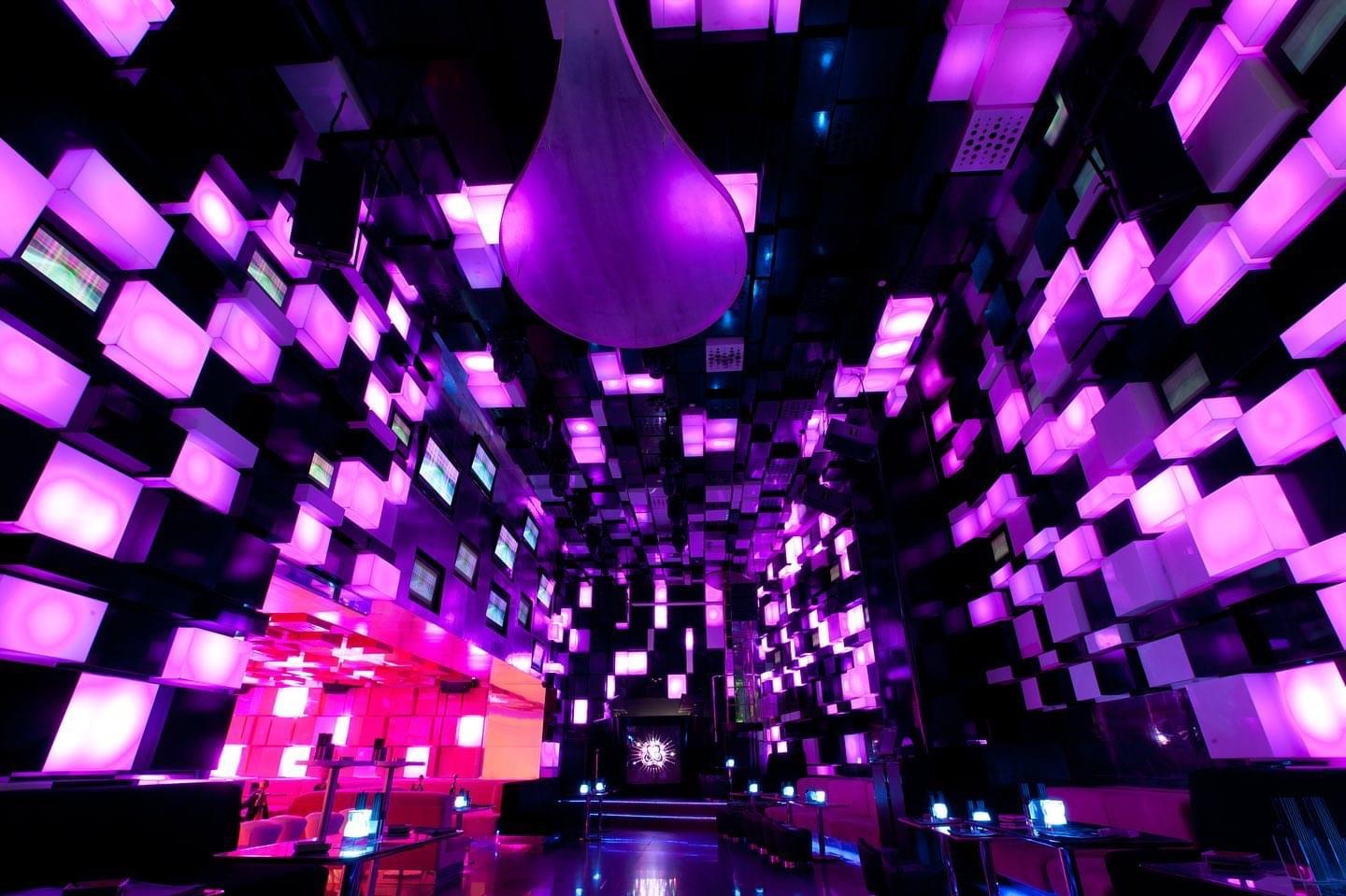 The best vibes, coolest crowd and hottest hits await you every night.
The team at Chameleon Club Dubai is dedicated to making sure your experience meets the definition of luxury, fun, and exclusivity as well.
The place is designed with a jaw-dropping lavish design featuring over sixty thousand LED lights and heart-shaped ceiling arches, a suspended DJ booth, a state-of-the-art sound system, and beautiful acrobatic dancers to keep you in the mood!
Their dazzling menu that brings together a fusion of International and Japanese cuisines for pre-club dinners will have you craving for more.
Chameleon offers a live DJ by the resident DJ X & DJ Matik, Nightly live entertainment shows and a special belly dance show every Wednesday night, So don't miss it!
For all the ladies reading this blog post! Chameleon is offering Ladies' nights every Monday and Tuesday from 9 PM to 1 AM with 3 complimentary drinks so you can enjoy a girly night to the max!
Chameleon Club Dubai can be summed up as the most unique clubbing, lounging, and dining experience in Dubai.
We could say your ultimate clubbing experience begins there!
Location
P Level – Byblos Hotel, Barsha Heights – Dubai, United Arab Emirates.
Timings: 8 PM-3 AM
Reservations
White Dubai NightClub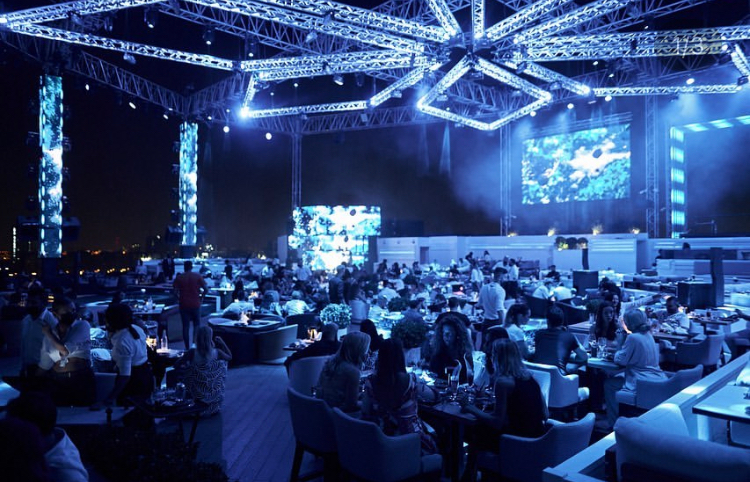 If you're looking for a different beat during a Fresh night or a Urban one then White Dubai nightclub is definitely worth checking out!
The place has a neat view for the night with a glassy skyline that takes over the rooftop's backdrop and a nicely lit frame in the best overseeing spot of the lounge so Instagram lovers we got you!💪🏼📸
As soon as you walk in, you'll feel the starry vibes. The staff in White Dubai are also super welcoming and always ready to help with anything you need.
And yeah don't forget to try their smashing cocktails for a smashing night long!
Location
Level 8, Gate B Meydan Racecourse, Nad Al Sheba 1 – Dubai, United Arab Emirates.
Timings: 8 PM-3 AM
Reservations
Bling
The most exclusive private nightclub in the world, an affluent club that captures the presence of old-school hip hop music and R&B, in the heart of the glamorous celebrity hotspot, the iconic Five Palm Jumeirah.
Its design creates a surreal space that is all at once copious, artistic, and unconventional.
Expect the unexpected the moment you step in! The staff is so friendly and caring, they'll make sure you have a clubbing experience like no other!
This venue offers a great variety of food and drinks including international cuisine, snacks, and mind-blowing cocktails.
We highly recommend "Bling" Club for anyone looking for a private clubbing experience, And we promise it's gonna be like no other!
Location
No. 1 Palm Jumeirah -Dubai, United Arab Emirates.
Timings: 11 PM-6 AM
Reservations
Billionaire mansion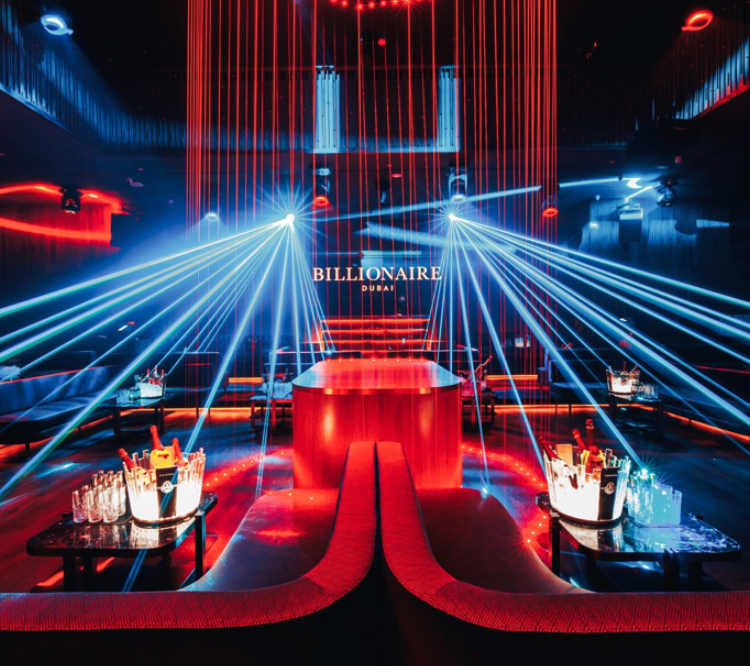 This nightclub is born from the experience derived and gained from the Billionaire Clubs around the world.
Expect high-end niche events, International DJs, artist performances, and famous faces within the crowd. As Billionaire regularly hosts the world's leading artists and DJs including Jason Derulo, Will, and Jaden Smith, Bob Sinclar, Andrea Bocelli, Timati, David Guetta, all this and much more just to create an electrifying atmosphere all year long!
So briefly you'll be enjoying a luxurious night around some famous faces!
The vibes are always enhanced by an animated staff and entertainers who engage with you to truly put on an astonishing party.
The food and drinks are also amazing. If you're ever in Dubai, make sure to check out Billionaire Mansion – you won't regret it!
Location
Taj Hotel, Burj Khalifa Blvd. Business Bay – Dubai, United Arab Emirates.
Timings: 9 PM-4 AM
Reservations
Stage Dubai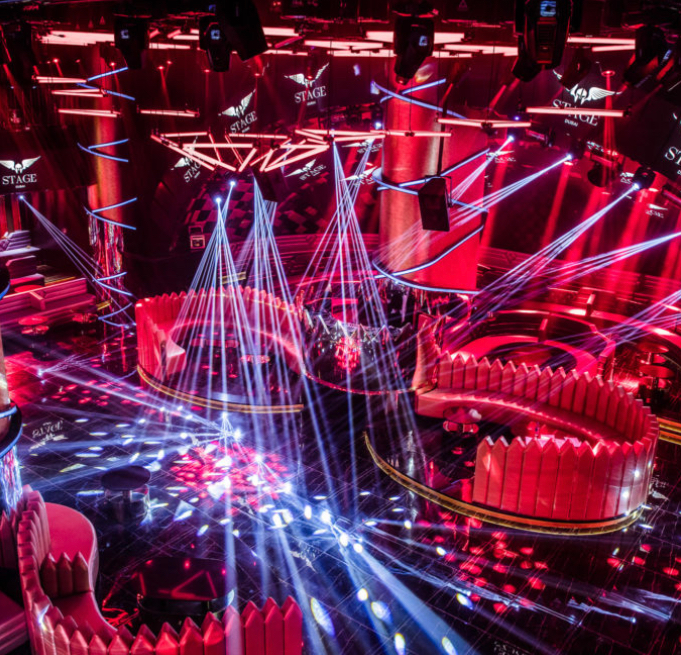 The world's finest nightclub redefining the next level of partying in the city of Dubai.
If you're looking for a club like no other! Be sure to check Stage Dubai. You won't regret it.
Stage Dubai is one of the most luxurious and finest clubs around.
From the moment you step in, you'll feel like you're part of the crowd. With all the stylish sofas, luxurious decor, and super fancy red lights, this club is perfect for those who want to vibe in style.
Location
Stage Dubai, Meydan Hotel – Dubai, United Arab Emirates.
Timings: 9 PM-4 AM
Reservations
Club Boudoir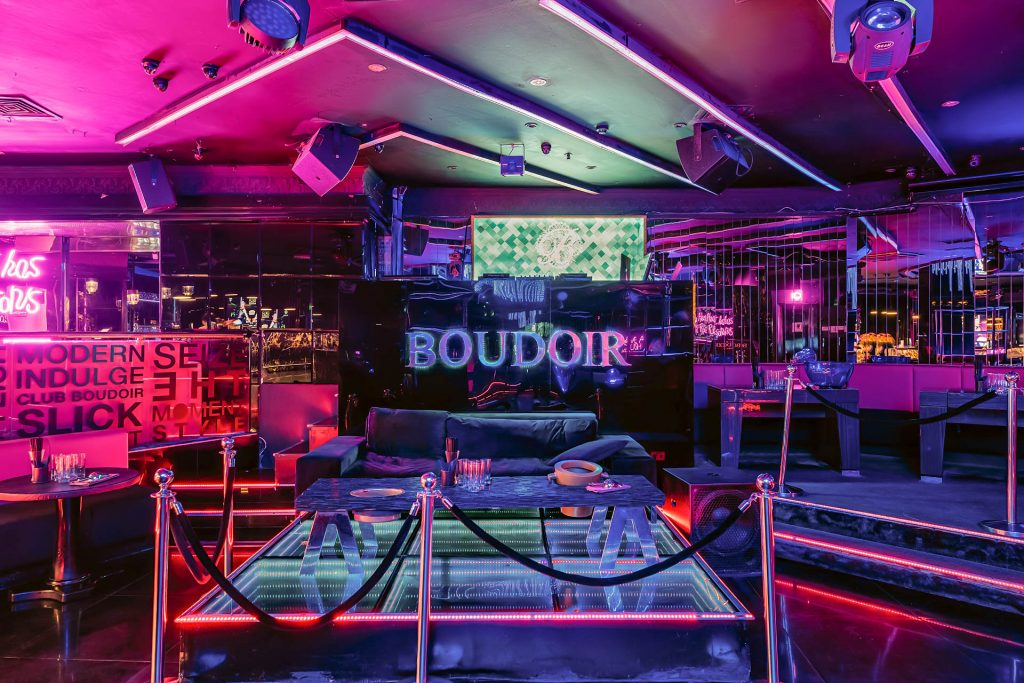 Be ready to be charmed by the extraordinary grandeur of this place and have the best parties ever!
Inspired by the era of the French Renaissance coupled with an added twist of Baroque arrogance.
You'll feel the warmth of love as every charming corner of the venue recalls a feeling of intimacy and romance.
So if you're looking for a place to feel the chicest and most fashionable, look no further than Club Boudoir, as it shows elegance and simplicity making your experience truly memorable.
Location
Dubai Marine Beach Resort and Spa P.O. Box 5182 – Dubai, United Arab Emirates.
Timings: 9 PM-3 AM
Reservations
Mafia Night club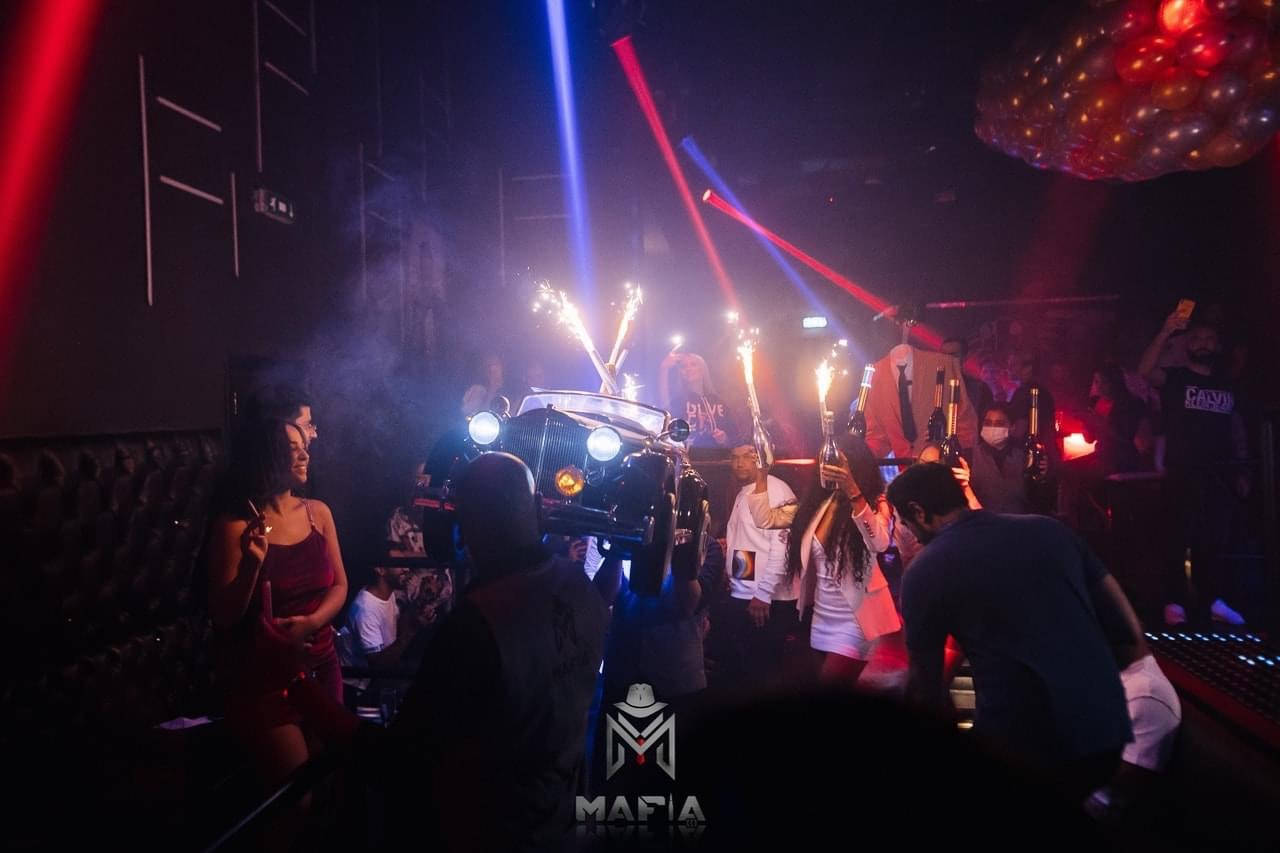 If you're looking for the best dance floor with a glance of elegance and classy vibes, you're in the right place!
Mafia strives to offer you events that are luxurious and grand, armed with an experienced and carefully selected staff from different continents, to the state of art dance shows and unique visuals, DJs, and performers both national and international, so they create half of the rhythm which, merged with "U" their other half!
The experience is a breath reborn in an amazing phenomenon.
Location
Sofitel Dubai Downtown – Dubai, United Arab Emirates.
Timings: 10 PM-6 AM
Reservations
Magnum Dubai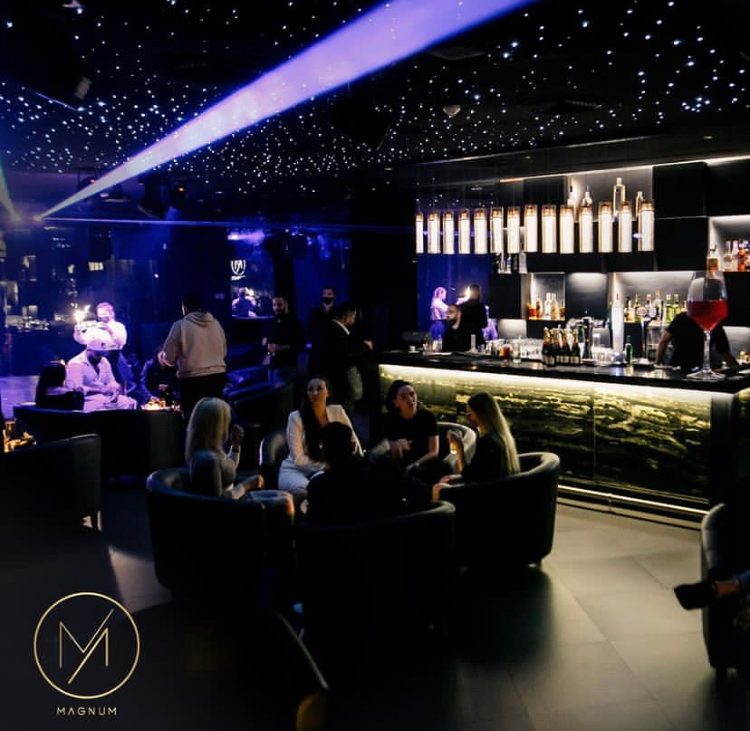 Wanna hang out with friends and have a funny delightful night? Pretty sure you'll enjoy being at Magnum Dubai! As their karaoke lounge will spice up your night with all the teary laughs!
Not only but also you'll have a wide variety of international dishes to get your tummy satisfied, the variety goes around Russian traditional dishes, Chinese food, and Japanese cuisine as well!
About satisfying your mood, enjoy exotic cocktails and International light bites without forgetting the best hookah in town!
So, if you're looking for a new generation of parties, Magnum Dubai is gonna be your place.
Location
Al Min Road – Al Hudaiba -Dubai, United Arab Emirates.
Timings: 8 PM-4 AM
Reservations
Float Dubai Club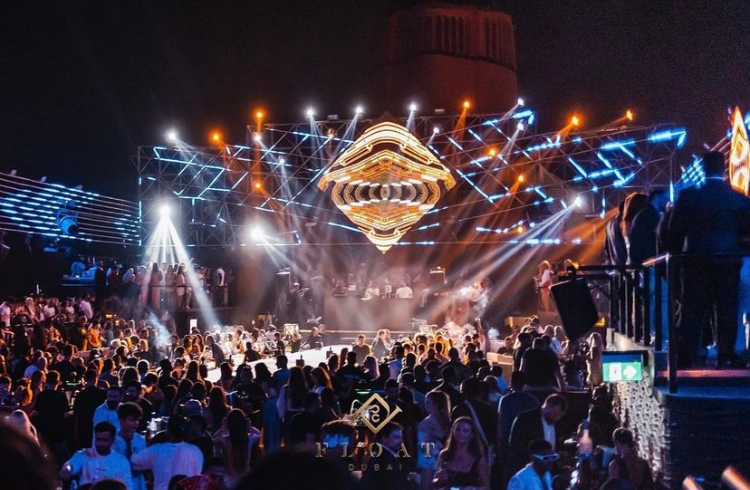 Looking for a luxurious venue, with pumping music, lavish decor, and entertainment? Take Float Dubai into consideration.
It's the best place to enjoy some great beats, stunning views of the city lights, and the most friendly, welcoming staff that will make sure to serve you with the best of the best.
Float Dubai has hosted lots of your favorite international artists including French Montana, Maluma, Tory Lanez, Tyga, Davido, Afro B, Trey Songz, Giggs, Offset, Desiigner, D-Block Europe, and many more, so maybe you'll be vibing around some familiar faces.
Marvel at the charm of Dubai nights with a breathtaking panoramic view of the city lights in Float Dubai, make sure it's your next destination!
Location
Queen Elizabeth 2, Port Rashid – Dubai, United Arab Emirates.
Timings: 9 PM-4 AM
Reservations
Mantis Dubai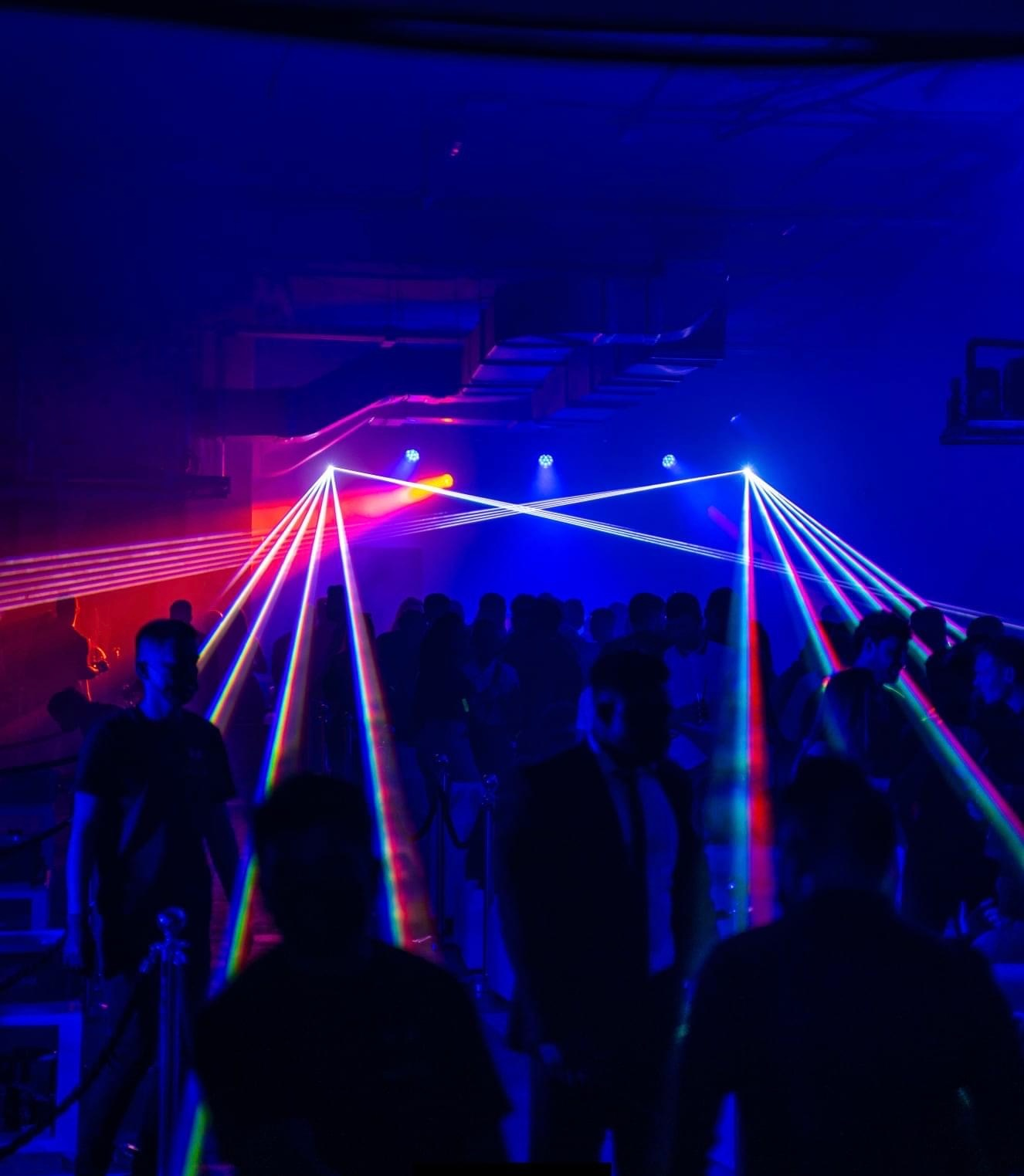 This nightclub is your "perfect" destination if you're looking for an authentic mixture of past, present, and future.
Mantis will give you an amazing experience incarnating the magical energy of clubbing from basics, creating a space in the present, and deploying technologies of the future nightlife scene. 
Explore the Mantis Club Dubai and let it reveal itself to you and as well, brings out the best in you. 
Location
Emirates Financial Towers – Podium Level – Dubai, United Arab Emirates.
Timings: 9 PM-4 AM
Reservations
1OAK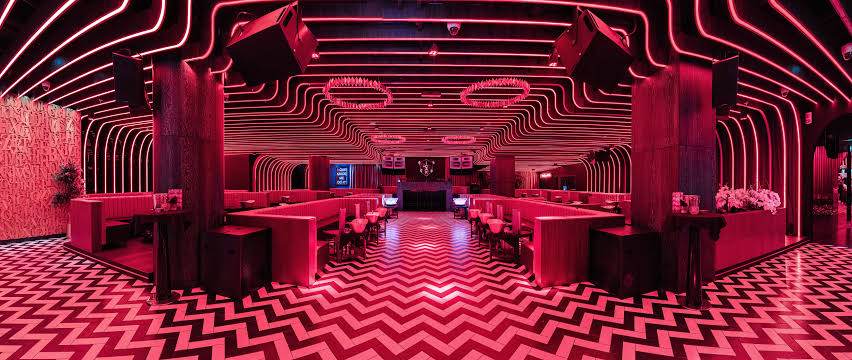 Of all Dubai clubs, this is for sure gonna be your place if you're looking for an aesthetically pleasing night!
1OAK is simply providing an unequaled nightlife experience in the heart of Dubai.
From the moment you walk in, the vibes will get you overwhelmed, as the club equips you with everything from the individual experience to the end-to-end service, keeping you with great music that will keep you enjoying all night long!
We promise you'll enjoy such eye-pleasing views, mouth-watering cocktails, and lots of good vibes.
Make sure you pass by their cavernous hallway that is engraved with Charles Darwin's writing!
Location
JW Marriott Marquis Business Bay – Dubai, United Arab Emirates.
Timings: 8 PM-3 AM
Reservations
If you're looking for an exceptional nightlife experience, look no further than this list above!
Dubai has a really wide range of nightclubs, we tried to get you through some of the famous clubs yet the comprehensive ones offer good music, and great beats with some delightfully exotic choices for drinks and cocktails that will polish your overall nightlife fun experience.