The New terrace and hookah lounge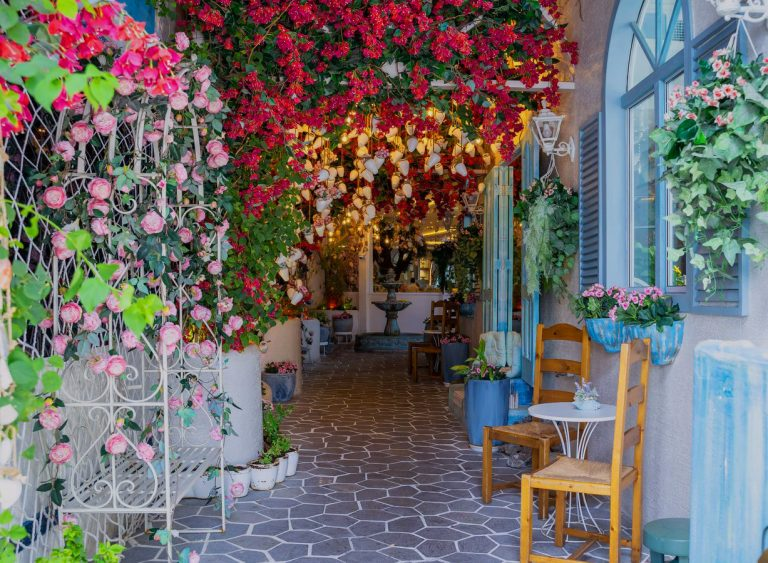 C Restaurant is described as a hidden gem and I realized this as soon as I entered this magnificent restaurant and witnessed the striking interiors after tasting their delicious dishes, I understood what a hidden gem truly meant (Something I rarely find in my reviews).
This restaurant was a whole new experience, presenting fine dining at its best, I could not recommend it more.
Please read on to find more details about my experience at C Restaurant and how to make this experience enjoyable and memorable when you visit.
C Restaurant was specially recommended to my partner and me by our friends to celebrate a special occasion, but I was still a little skeptical, as I had never been to this restaurant before and wasn't sure it would be that special restaurant to celebrate our wedding anniversary (Even though I love my Lebanese food!).
After much debate with my partner about where to spend the evening, we decided to take the risk and visit C- Restaurant. I booked our table for two over the telephone, as I wanted to avoid waiting around to be seated.
I knew we had picked the right restaurant as soon as I walked in and my partner couldn't agree more.
I could smell the aromas of the delicious food, the staff was so welcoming, and the décor was stunning with beautiful flowers all around the restaurant, making it perfect for our special anniversary evening. I felt an extravagant Greek ambiance and the services provided by the friendly staff was absolutely great.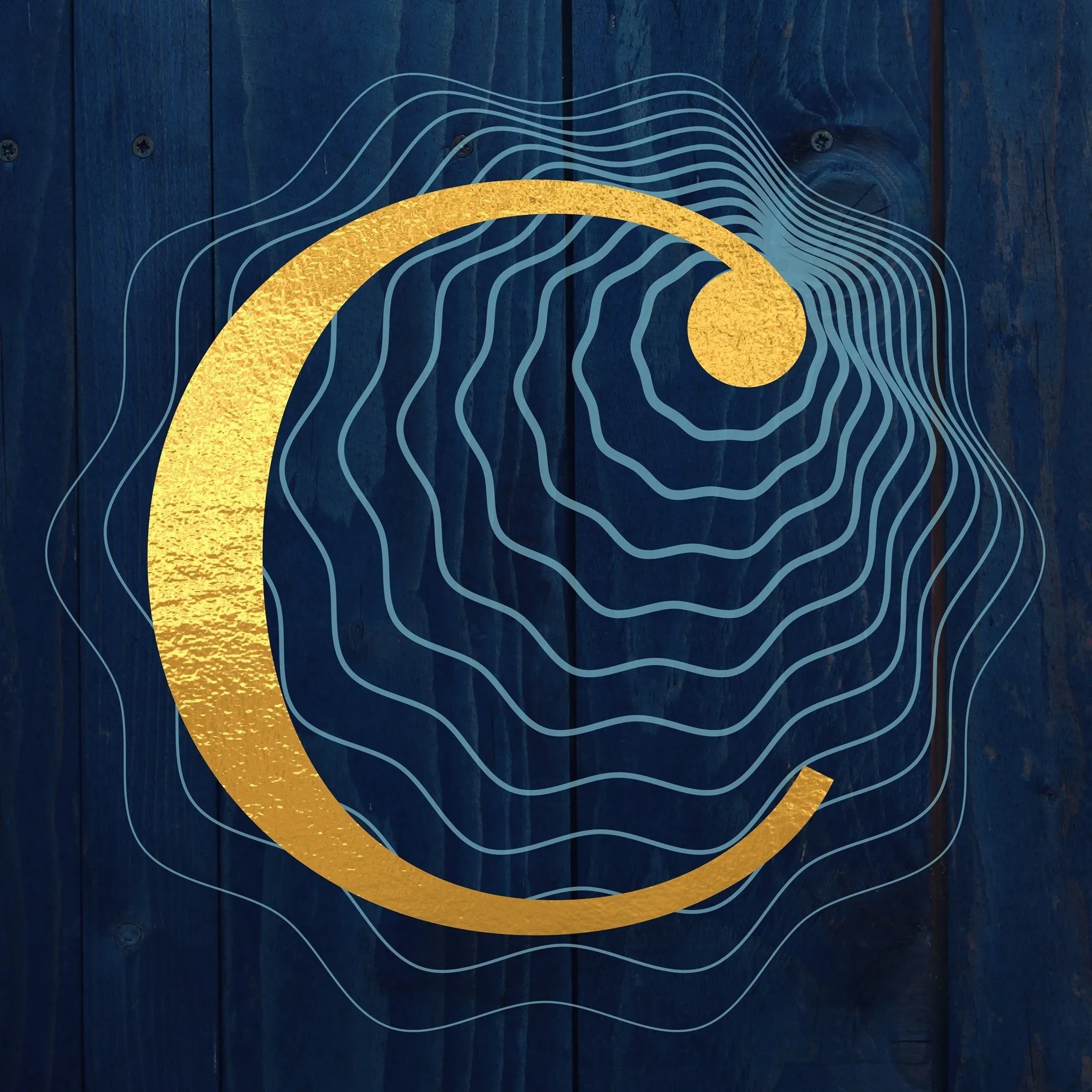 Cuisines
Greek, Mediterranean, American, and Japanese cuisine (Healthy food options available).
Special Diets
Vegan options, Vegetarian friendly,
The average cost for two people is AED 220.
Entertainment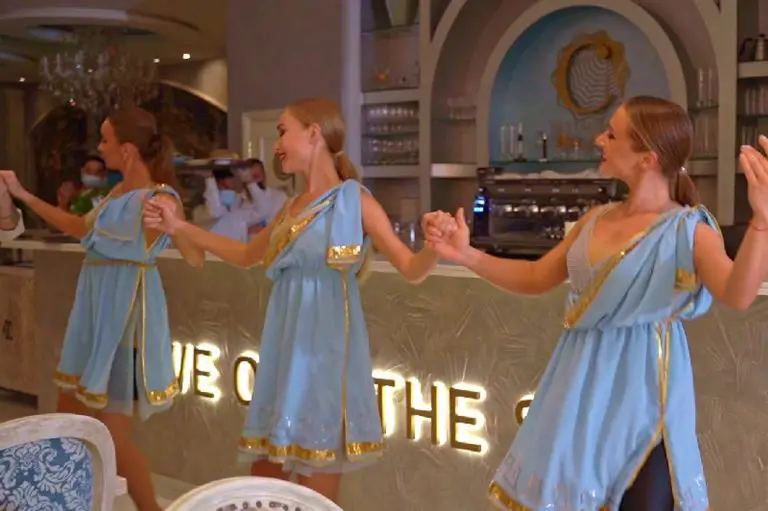 We enjoyed live music and a dance show at this beautifully presented restaurant located at the Trade Centre in the heart of Dubai.
Entertainment is crafted to suit C restaurant's diversity and colorful representation of various cultures.
Be prepared to sit back, relax and enjoy the Phenomenal performances by multiple live entertainers throughout the night, which will allow you to experience a fun atmosphere as well as heart-melting moments.
This location is particularly suggested on a weekend or other occasions such as birthdays or anniversaries.
The numerous live performers will make your evening truly memorable as it did for us.
We were taken aback by the most amazing and warm-hearted performance by one of their amazing musicians and it is something that made our evening extra special and memorable. Something that we will treasure forever.
Oh, and of course, we took some beautiful Greek ambiance pictures.
Interior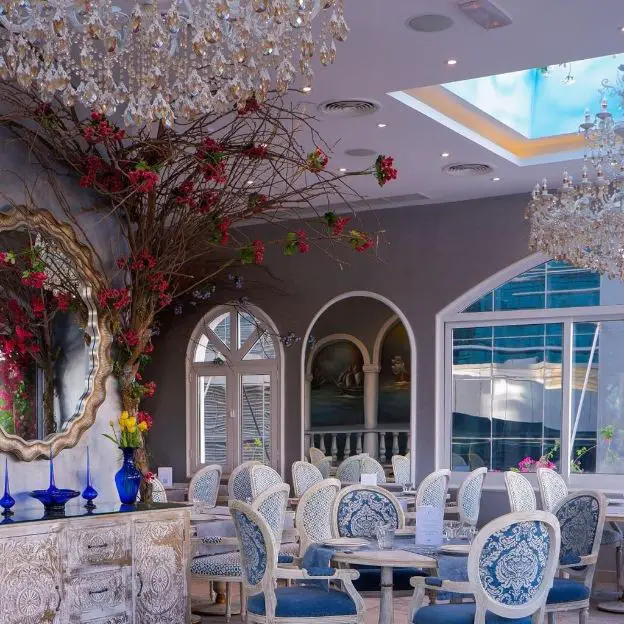 I could not stop myself from taking pictures of this wonderful place. The classical art and unique details all around the restaurant forced me to snapshot every detail, as I too am guilty of being one of the insta lovers that want to share all my experiences with the beautiful people out there.
C Restaurant promises to give us the world, from the meticulous interior design and extravagant ambiance that will take us back to the Victorian era to the top-notch service, and believe me when I say that they do deliver on their promises. Truly breathtaking interior and one of the best restaurant décor I have seen in Dubai.
Food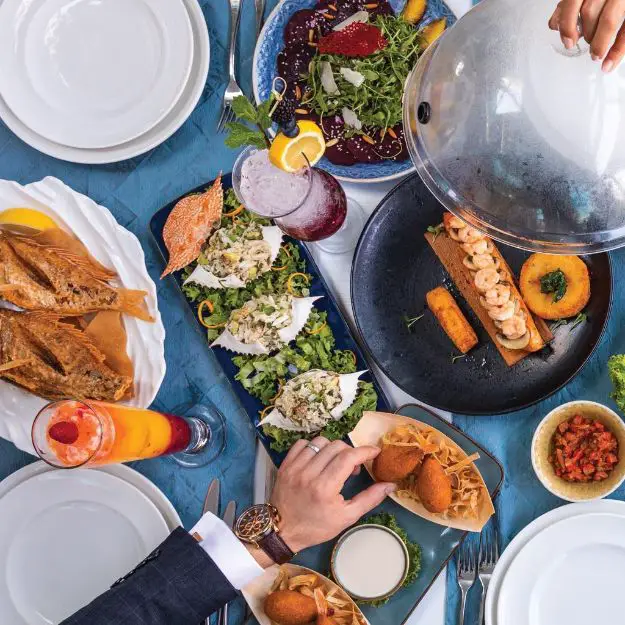 They take pleasure in only serving the nation's freshest seafood and Mediterranean cuisine.
The great thing about C Restaurant is that not only do they serve Seafood, but they also offer a variety of Greek, American, and Japanese cuisine in a fine dining experience (international food).
This is a great location for Instagram lovers to capture the lovely Greek ambiance through their pictures.
I was blown away by the presentation of the dish and the different flavors were amazing Some of the other dishes me and my partner ordered were the Kunafa Shrimp and believe me when I say that it was extremely delicious, crunchy, and one of the best in the hot appetizers section.
If you want a more healthy option why not try the Quinoa Tabbouleh Salad. We ordered this to eat with our main dishes and not only is it healthy but it is also presented beautifully by the chef and tastes amazing.
I can't say if I agree, as I was pining over the lobster but according to my partner the Paella was mouth-watering and the flavors from the mixture of seafood went amazingly well with the saffron rice. 
One other dish I would highly recommend is the Chicken Breast steak with Mushroom Sauce with grilled vegetables which is part of the main course. Again it is a more healthy option and will be the perfect dish if you are looking to eat healthily. It will leave you wanting to come back for more.
Catch of the day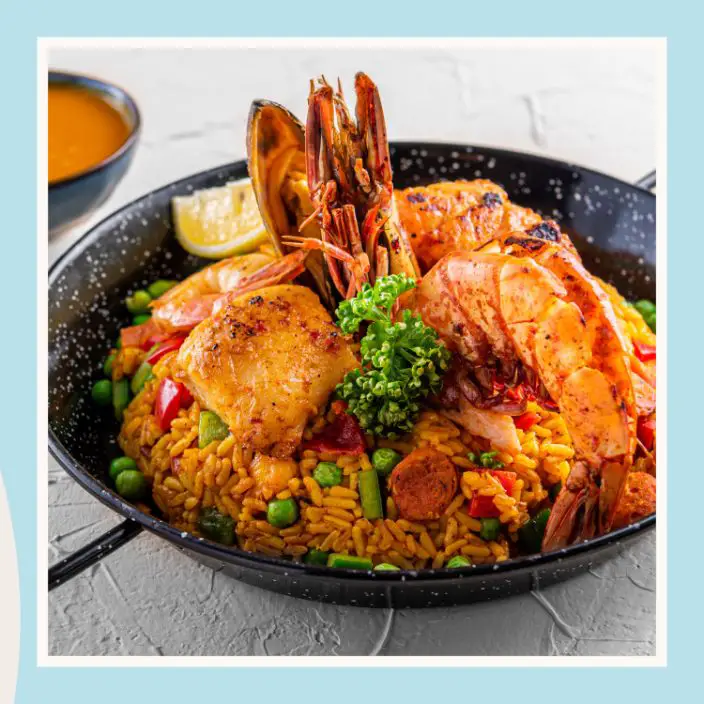 My favorite dish at C Restaurant was the flavorsome lobster.
Amongst their many delicious food options, they offered us the 'catch of the day which was Lobster on that particular day.
I was very excited to try it as I am a huge fan of seafood and Lobster is one of my favorite dishes.
It was cooked to perfection and so beautifully presented and served by the chef himself.
Desserts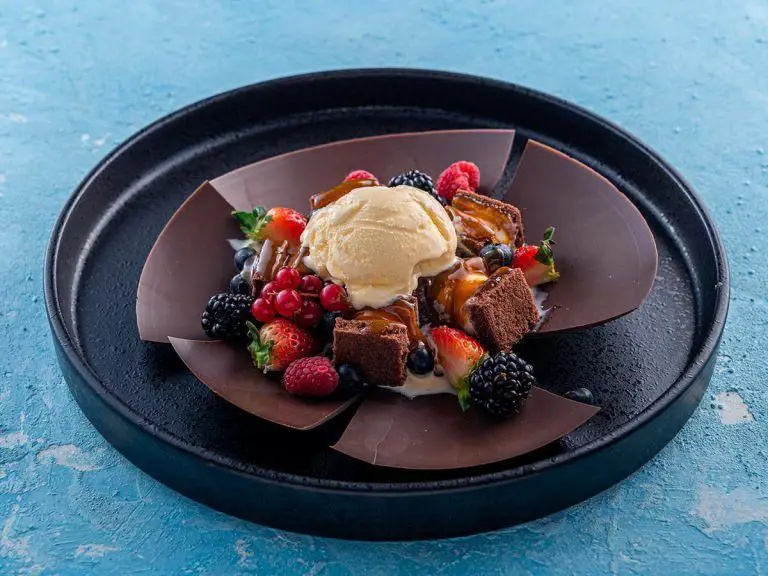 After eating all that delicious food I was absolutely stuffed however I could not leave without trying at least one of their desserts.
I wanted to try all the desserts listed below (yes! I have to confess sometimes my eyes are bigger than my stomach) but I was so full of all the delicious food, I could only stomach one.
To name a few desserts, they had on their menu: Chocolate bomb, Cloud nine, Cotton cheesecake, and Volcano.
I decided to go for the chocolate bomb and Wow! it was out of this world. The flavors were rich and decadent and it was just the perfect dessert to end the wonderful meal.
Wondering how to check your Etisalat balance in Dubai?
Let us walk you through this article on Etisalat Balance.
Drinks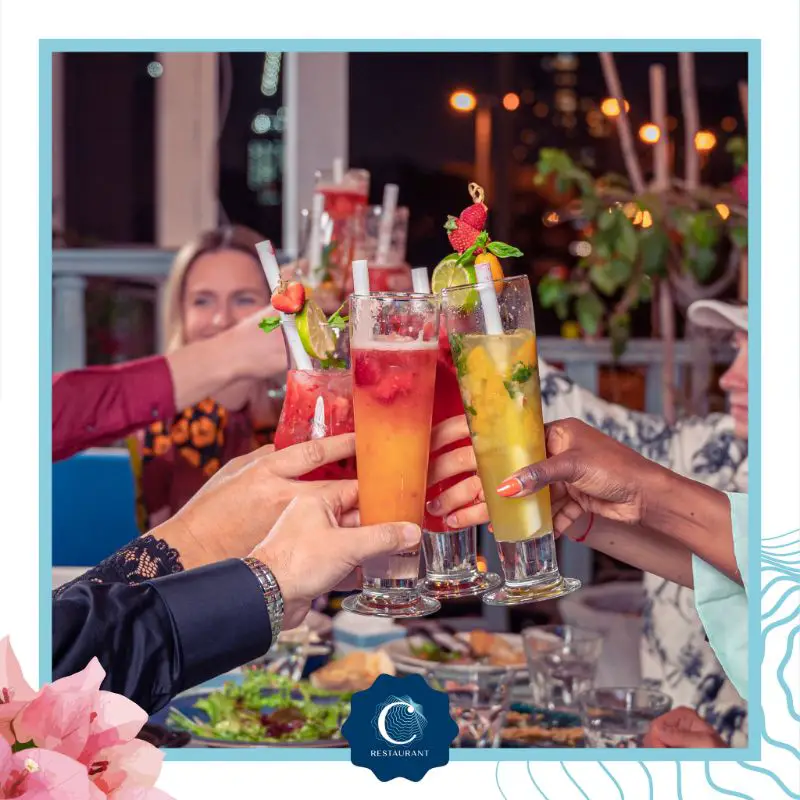 C restaurant offers a variety of beverages to choose from but I went for the simple lemon and mint juice as this is my go-to at any restaurant and it did not disappoint.
It was made to perfection. Just the right amount of lemon and mint with a slight fizz went great with our dishes.
My partner, however, chose something more exotic, Passion fruit mojito which he said was OK, after tasting my lemon and mint juice he knew he made the wrong choice!
Terrace and Sheesha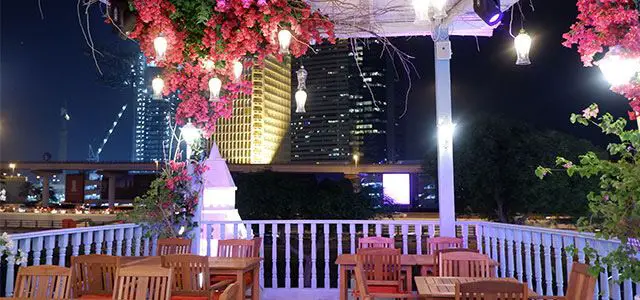 After enjoying our fantastic meal, we moved to their new temperature-controlled terrace to enjoy different entertainment sets with our favorite sheesha (we are huge fans of sheesh, my favorite is grape and mint) and it was an experience that we really enjoyed and the terrace truly mimicked being outside.
Plate Breaking Tradition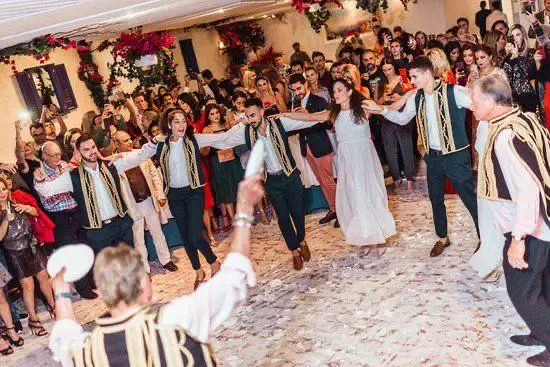 The weird yet fun experience and extravagant ambiance of letting customers break dishes is offered by C restaurant.
Some of you may be wondering why someone would want to break plates. Still, it's interesting to note that individuals of Greek descent have a reputation for doing so and not because they don't want to do the dishes but rather because it's a long-standing custom observed on joyful occasions.
It is also believed to ward off misfortune and bring in a fresh start and we could all do with some of that, can we? I sure can.

I had heard about this plate-breaking tradition prior to our visit to C restaurant but I was not sure how I felt about it as I had never done anything of the sort before. Breaking a plate or glass at home would get me in a state of anxiety at home and imagine how I felt when I heard about smashing the plates deliberately on the floor. Anxiety on its highest level.
It is one of the craziest things I had heard, but if I was going to eat at C restaurant I was obviously not going to miss out on the famous tradition of smashing plates. I like to have the full experience no matter how crazy it is.
Believe it or not, it was a strange but very satisfying experience. As I was enjoying this crazy plate smashing, I could see my partner getting worried I might start doing this at home.
Isn't this something that seems intriguing to you? Trust me you will enjoy it in a very odd kind of way.
Try this amazing Greek tradition out yourself by visiting the incredible C Restaurant.

Overall I would say this is one of the best restaurant experiences I have ever had and I have nothing but great things to say about C Restaurant in Dubai.
Offers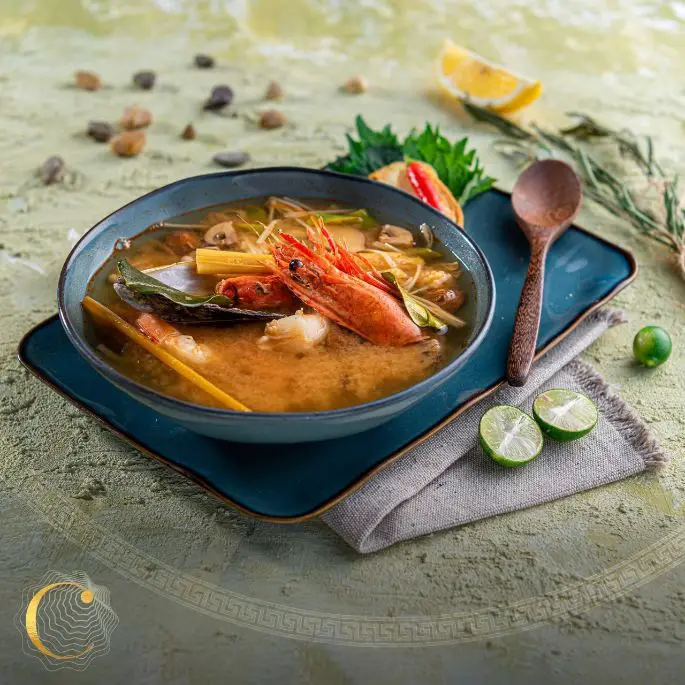 The Entertainer app is acceptable here, so check for offers prior to booking.
Get a 50% discount on all new "Catch of the Day" items daily from 12 to 5 pm, but only with a previous table reservation
More information about the restaurant
Home Delivery Available
Takeaway 
Indoor and outdoor seating
Restaurant contact details
Website: https://c-restaurant.com.    
Phone Number: +97143337133      
Email: [email protected]
Instagram: @c.restaurant.dxb
Parking
Public parking is accessible right outside the restaurant on Shk Zayed Road opp the Trade Centre.
Location
Ground Floor, Sama Tower, Sheikh Zayed Road, Trade Centre Area, Dubai
---
All in all, I had an enjoyable experience at C Restaurant Dubai. The food was delicious and inventive, the service was attentive without being overbearing, and the atmosphere was perfect for a date night or special occasion.
If you're looking for an elegant but relaxed dining experience in Dubai, be sure to check out C Restaurant.