Dubai is a city that is constantly on the move. Whether you are an expat or a tourist, there's always something to see and do in this vibrant city. One thing that can often be a hassle, however, is finding a place to park your car.
And once you've found a spot, how do you pay for it? In this blog post, we will discuss 5 different methods of paying for parking in Dubai- with screenshots included! So whether you're driving in downtown Dubai or cruising down Sheikh Zayed Road, we have you covered.
How To Pay Parking in Dubai?
Paying for parking in Dubai is actually quite simple, once you know how. There are a few different ways that you can go about it.
Pay your Parking Fees using Coins – Parking Meter
Orange Paid Parking Sign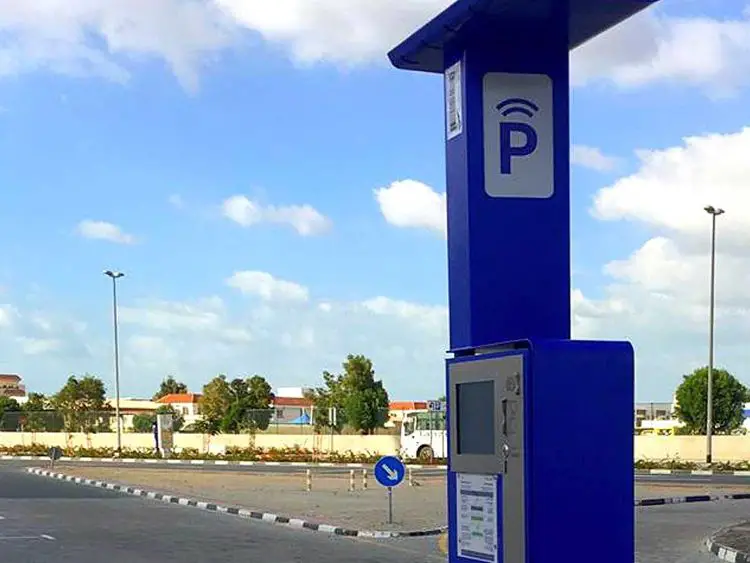 Doesn't matter which car parking you are at in Dubai, The new Smart Parking meter is available in all parking zones, allowing you to pay your parking fee on the spot.
If you're looking to pay for parking using coins, you'll need to locate a parking meter. As mentioned in the opening paragraph, all parking zones in Dubai have these new Smart Parking meters. The great thing about them is that you can pay your fee right on the spot.
So how do you do it? Here are the steps:
First, find an available parking spot and park your car. Once you've done that, locate the nearest parking meter. You will need to have coins ready in order to pay, so be sure to have some on hand before you begin this process.
Next, insert your coins into the machine. Punch in your plate registration number, The amount of time that you purchase will be displayed on the screen.
Once you have inserted the desired amount of time, take your receipt and place it on your dashboard so that it is visible to parking inspectors. And that's it! You've successfully paid for parking using coins in Dubai.
For an updated list of all the Dubai Parking Fee Categories, simply visit this link!
Pay using Dubai nol Cards

You can also using your Dubai nol Card to pay on the parking meters, simply follow the screen prompts and then scan your nol Card, make sure you have enough balance on your card.
To know everything you need to know about nol cards, check this link!
Pay your Parking Fees using Mobile – SMS Message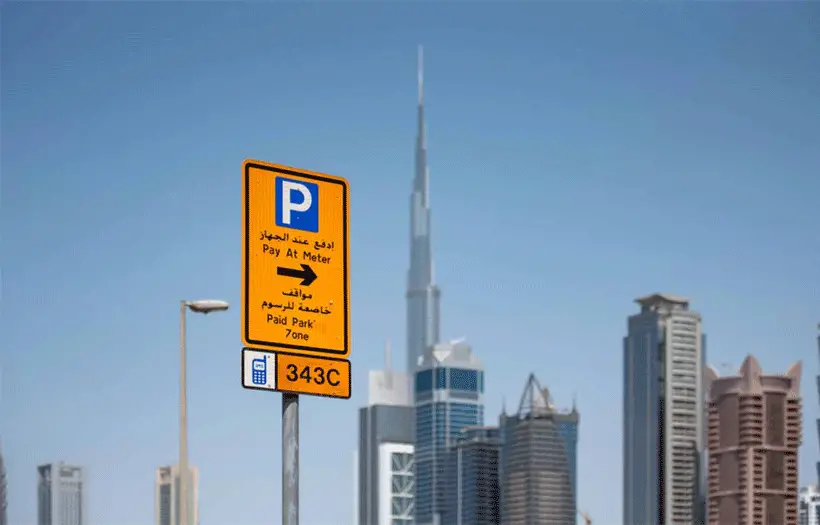 Assuming you have already parked your car, the next step is to pay for the parking ticket. This can be done by sending a new SMS to a designated number.
The process is actually quite simple. Here are the steps:
First, find the nearest parking zone sign and take note of the parking zone code.
Now open up your phone and compose a new text message. In the "To" field, enter the designated number for parking fees which is 7275. This number will differ depending on which emirate you are in, and finally, enter how long you want to stay parked
Send the message in the following SMS format:
< Plate No.><space> <Zone No.><space><Duration> to the number 7275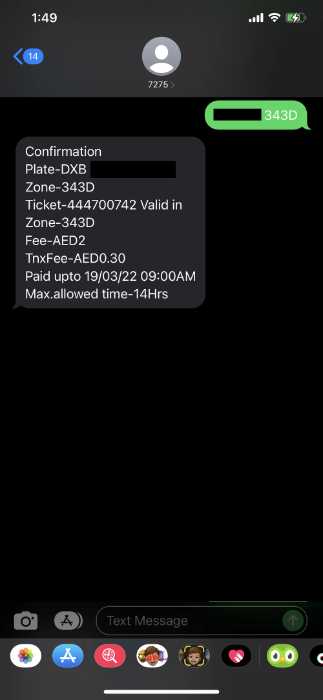 You will then receive a confirmation message with your parking fees details, as showing in the screenshot above.
You'll be notified 10 minutes before the ticket expires, if you wish to extend, simply reply "Y" to the same number, and voila, your parking is extended for another hour with the following format (In Screenshot).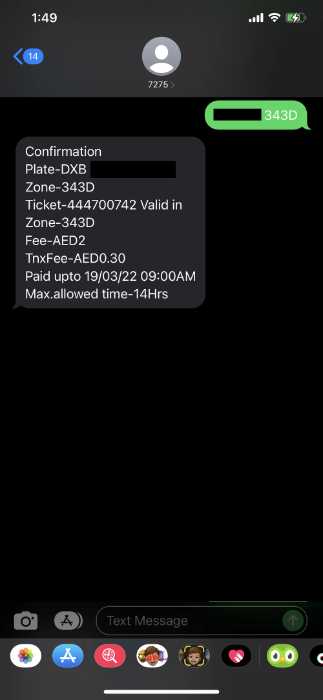 Paying for parking using your mobile phone is a quick and easy way to avoid getting a parking ticket. It's also a great option if you don't have coins on hand.
Please note that this method is only available in certain emirates, so be sure to check before you try it!
Pay your Dubai Parking Fee using RTA Dubai App
It's now easier than ever to pay your parking fees in Dubai, thanks to this RTA's Smart Application.
The app allows you to pay for your parking using your smartphone, so you don't have to worry about running out of time or having the wrong change.
Plus, there are a number of other great features that make it easy to use the app.
Once you found a paid parking space, and if you haven't yet installed the Dubai RTA App,
How to pay for parking in Dubai using the RTA Dubai App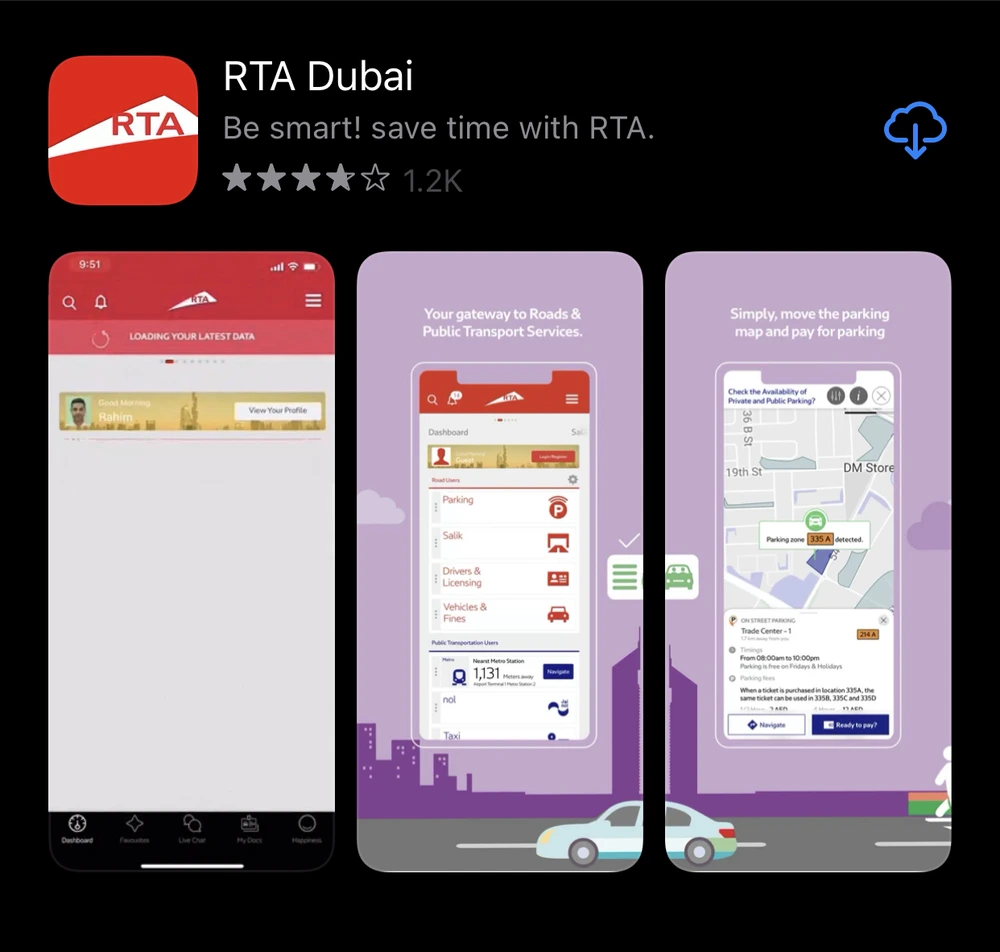 Download the RTA Dubai App from the App store or Google Play Store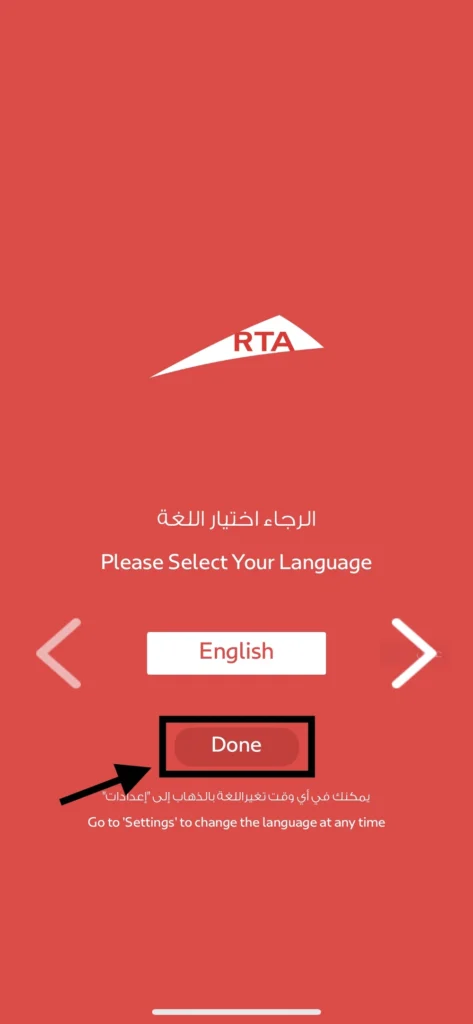 Launch the App and choose your preferred language, then tap on Done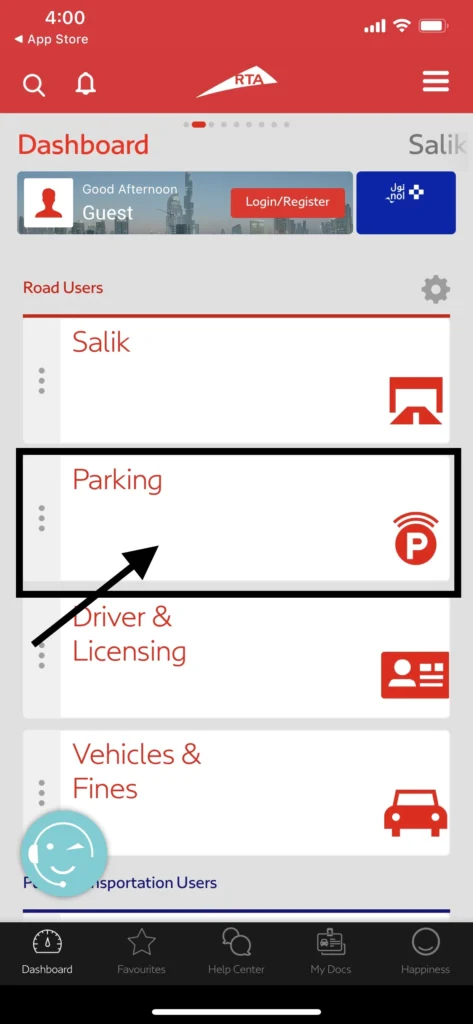 No registration or log in required, simply tap on "Parking"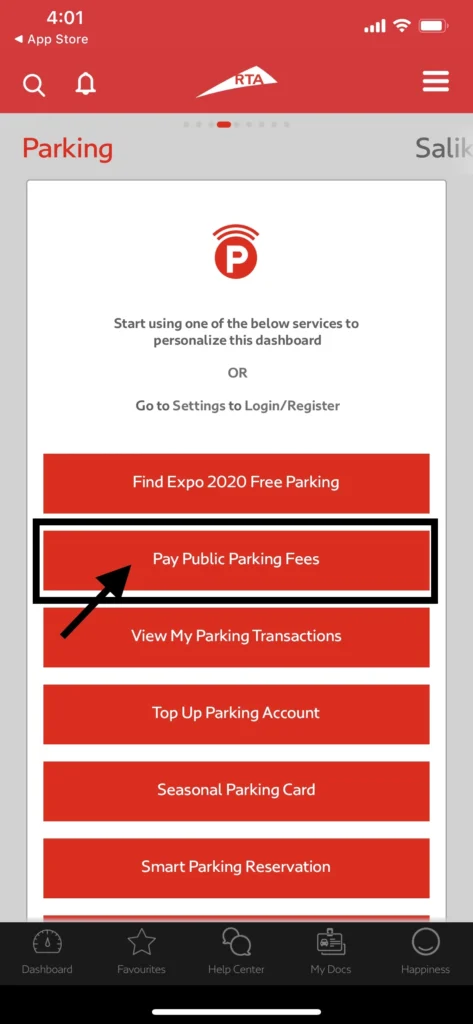 Then Tap on "Pay Public Parking Fees" Highlighted in the photo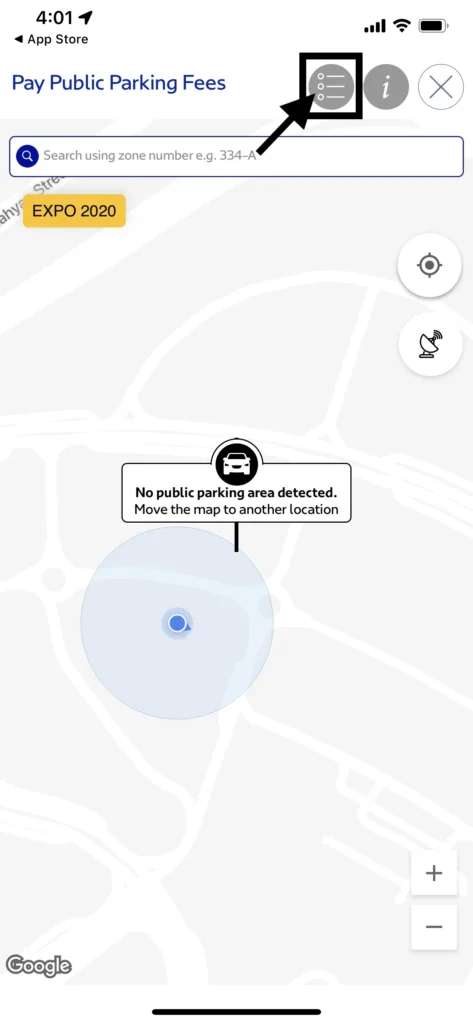 Nearby Parking Zone numbers will show up, or you can simply search for a specific Zone Number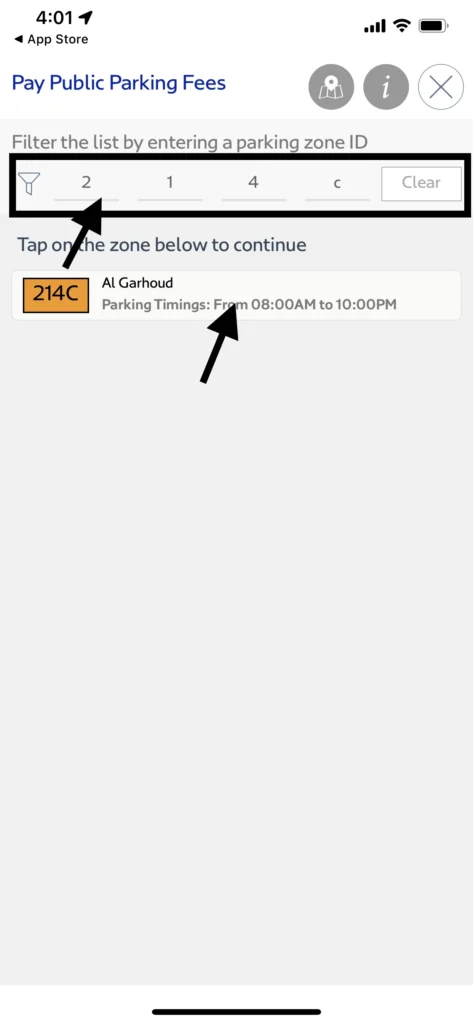 Enter the Dubai Parking Zone Number then tap on the desired result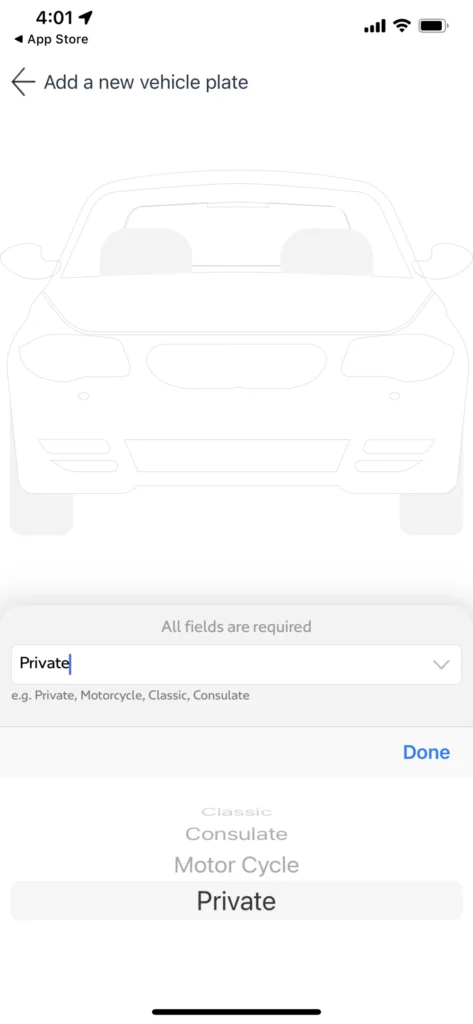 Start by choosing your car/vehicle type from the drop down menu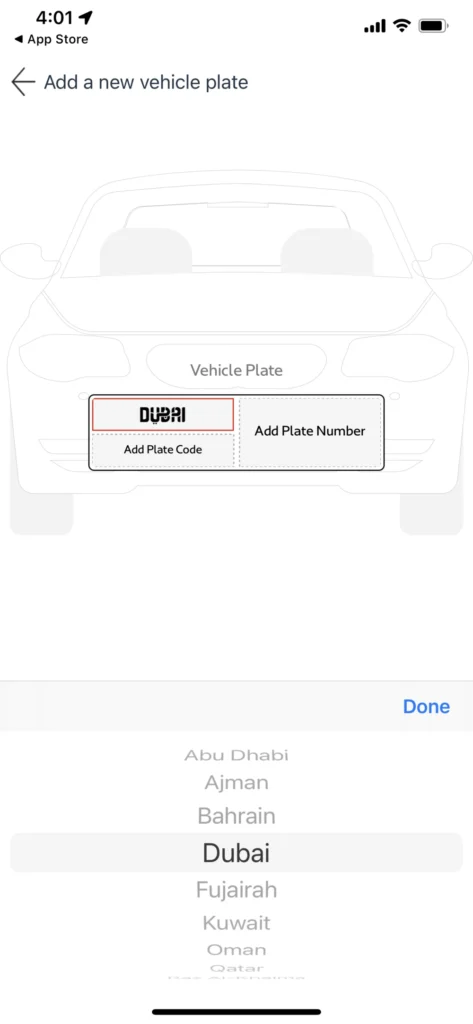 Then simply choose the Emirate, Plat Code and Plate number
Now that you've added your car, choose the time (1 hour min and 4 hours max), Add your phone number if you'd like to receive notifications and then tap on Pay!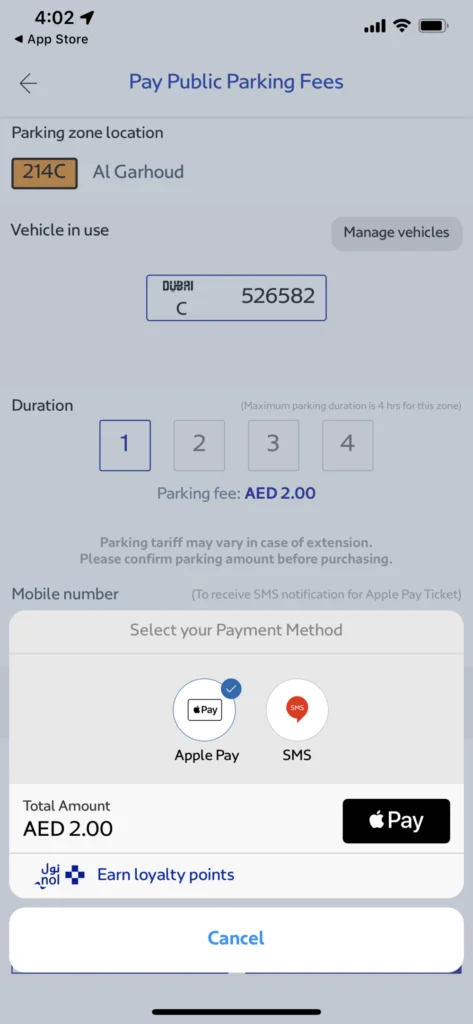 You will be then given the option to pay using Apple Pay, Samsung Pay, SMS or even Debit/Credit Card.
You will receive a confirmation message once your payment is successful. You can also view your parking transactions by tapping on the 'History' tab. Happy parking!
Pay your Parking Tickets using the Seasonal Parking Cards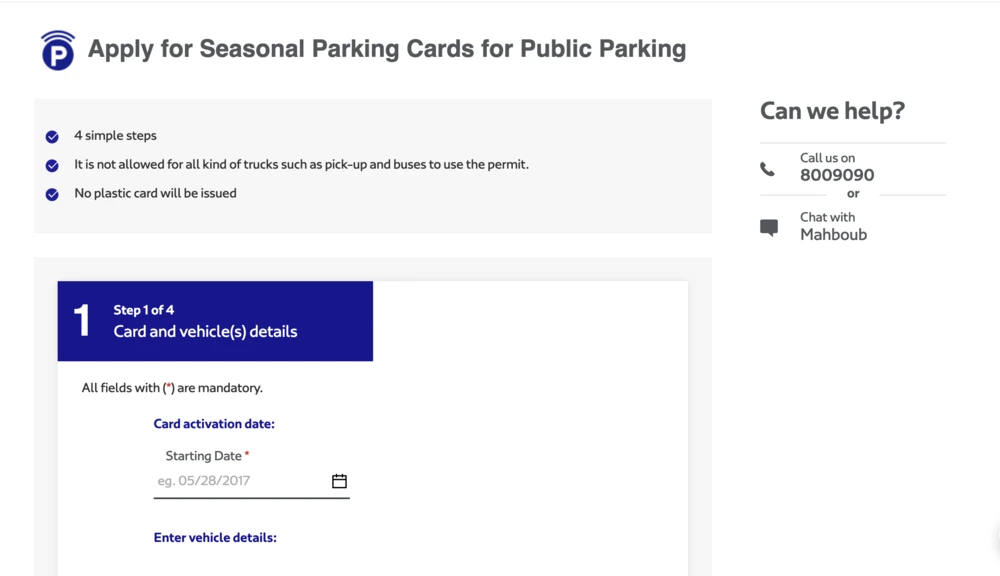 Seasonal parking passes allow Dubai residents to park without having to pay each time. Seasonal parking cardholders may post the card on the dashboard in a visible location.
Seasonal Parking Cards Pricing

To Apply for a seasonal parking card to avoid paying public parking fees every time, simply apply here!
Pay your Parking Fee using App Chips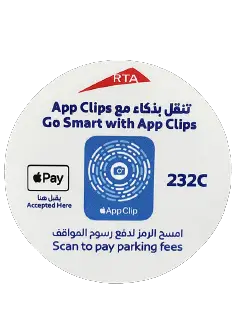 Paying for parking in Dubai is now easier than ever with the RTA app and App Chips. Gone are the days of having to fumble around with coins or notes. With Apple Pay, you can pay for your parking quickly and easily.
So next time you're in Dubai, be sure to try it out.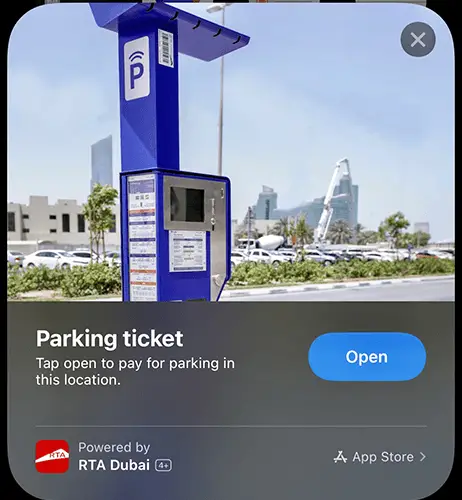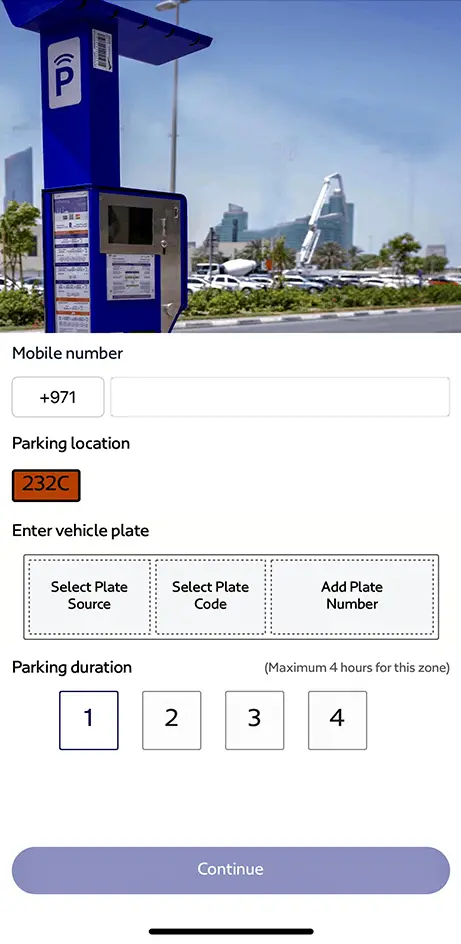 To pay for parking using the RTA app and App Chips, follow these steps:
Locate a parking meter that has a QR code printed on it.
Scan the QR code with your smartphone. This will open a page where you can enter your parking details.
Enter your parking details and pay for your ticket using Apple Pay.
Once you have paid for your ticket, you will receive a confirmation message.
So there you have it- 5 ways to pay for parking in Dubai. We hope this was helpful and that you have a smooth (and affordable) parking experience in our city!
If you have any questions or feedback, feel free to reach out to us. Until next time, drive safely!