Located in the east of the United Arab Emirates and near Ras Al Khaimah, Al Fujairah, a charming emirate that has a lot of attractions, activities, and accommodations awaits you!
We assure you that the beauty of this city won't make you blink an eye, you'll surely get lost in the magic of nature you'll see there, making this magical city worth a trip!
Planning on visiting Fujairah city? These are things you wouldn't want to miss doing when you go there!
Into visiting forts? Fujairah got your back!
Roadtrips between Al Fujairah small forts
The east part of the United Arab Emirates contains a lot of amazing small fortresses which are such great stopping points for a trip.
The place has some remains of the fortifications that were destroyed long ago making the place such an authentic one with a sense of warmth and art all ready for you to discover!
Al Bithnah fort / Al Fujairah fort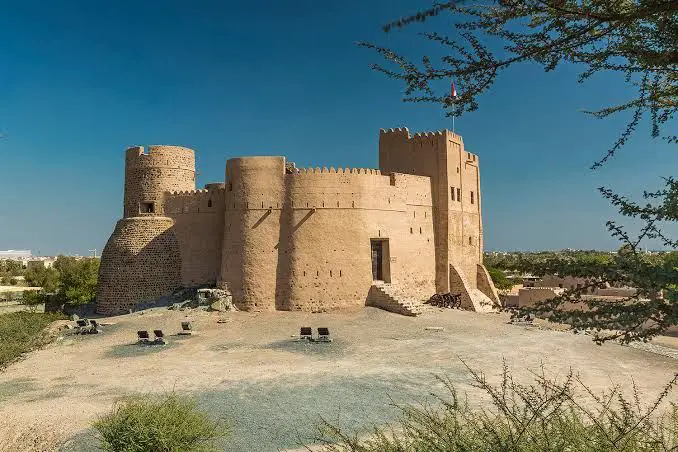 So if you're traveling through the mountains make a stop in Bithnah first. The tiny settlement in Wadi Ham is considered as a protection for this region along the east coast.
The fort's thick golden stoned walls with a chunky circle tower make it such an attractive landmark for the area.
In Al Bithnah fort/ Al Fujairah fort you'll experience another great point of view of Dubai as the view is thrilling from the tower over the countryside of palm trees.
Hajar mountains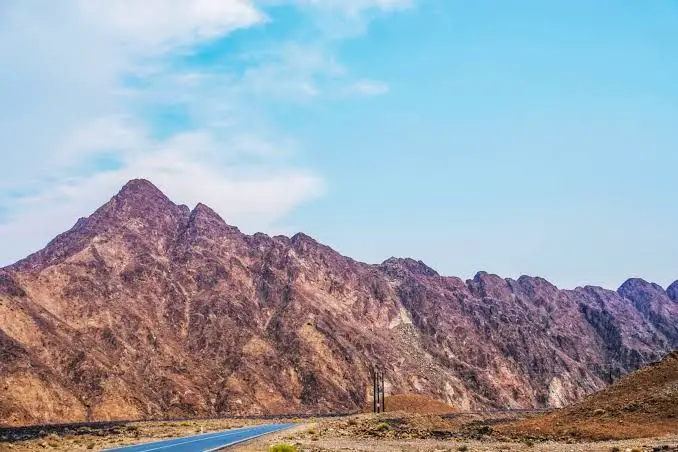 The Hajar mountain range runs across Dubai's northern part. It has no connection with the country making it a great road trip and camping destination as well.
If you're into the vibes of desert road trips you surely wouldn't want to miss going there, and the Hajar mountain wadis as well it's one of the best things to do in Fujairah.
Get your bike and go cycle at the routes of Wadi Taween!
We consider going to the winding mountain road to cycle a top favorite activity as the road is excellent, safe yet adventurous, and ideal for bicycles.
A lot of cyclists and professional bicycle riders go there to train and improve their skills for the high-speed trains at Fujairah city, also the place offers an ideal location for junior bicycle riders, it will be a great experience and a helpful one for you if you want to join an experienced cycling group in a safe road.
Hike over Wadi Wurayah!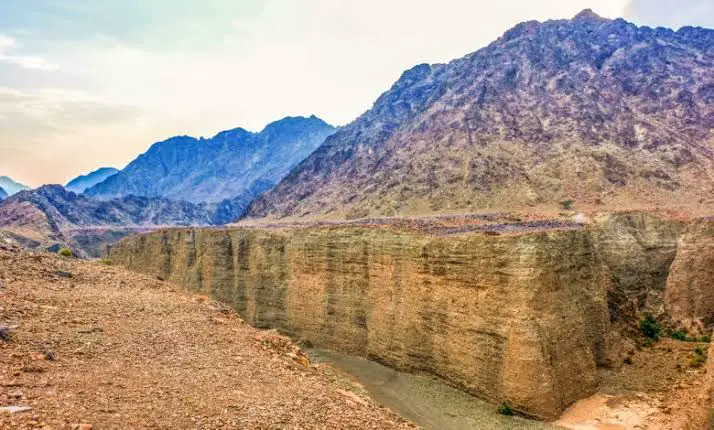 The mountainous ground at Fujairah city offers you a variety of challenging adventures and hike paths to explore.
If you want to take on challenges, get your friends out and visit this Wadi. And if you changed your mind about hiking, take a drive along this thrilling mountain range.
Camping
When it comes to camping we could tell that it's one of the most exciting things to do in Fujairah, we suggest you take a look at The Retreat Camp Fujairah. It gives you the camping experience you want, adding a touch of luxury to it. The camp offers air-conditioned tents and private showers, and it features an impressive landscape of trees, plants, and fountains, It is an ideal camping destination in Fujairah.
Also, you can try beach camping at the Al Aqah campsite! It's a favorite thing to do on long weekends.
During the holidays, people head to Al Aqah beaches to camp in tents or do barbecues and enjoy a night by the stars.
If you want a chilling trip, try these places out!
Madhab hot springs park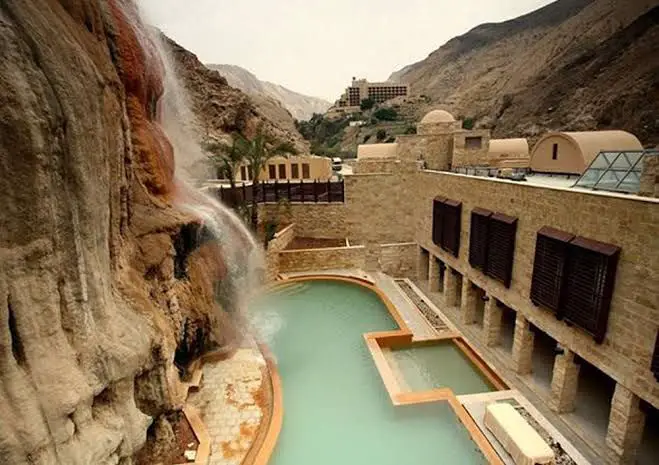 Located in northwestern Fujairah city, Madhab hot springs park is a place that provides you a popular retreat in a rural area, producing warm sulfur water.
The place has two separate swimming pools by gender, the pools have an open space that hosts a large park, usually, that park is used for BBQs, picnics, and game activities.
When traveling with the intention of relaxing, chilling, and calming, this water-rich pool is surely your ideal solution.
Sunbathing at Umbrella beach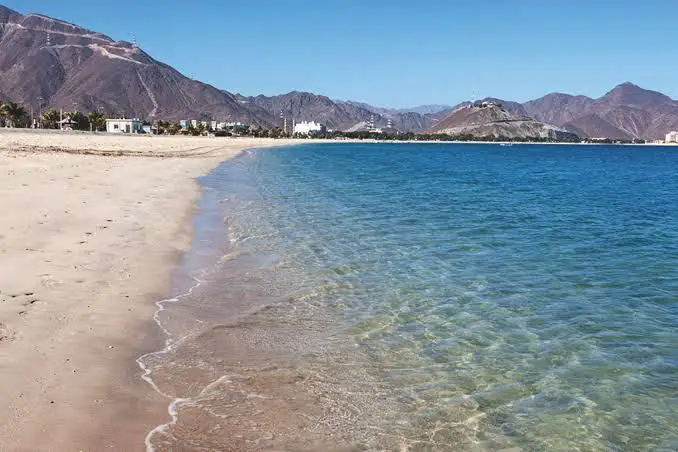 Are you looking for a relaxing summertime while in the United Arab Emirates? Umbrella beach is the answer!
Located near Al Fujairah corniche, this beach offers stunning sparkling water for your body to enjoy with astonishing weather, beautiful vibes and views, and many other attractions.
Bring a towel to the beach and your SPF and enjoy some great relaxation.
Afterward? You can bring a drink and walk through the corniche.
Water activities
If you're into marine life you will 100% enjoy these activities in Fujairah city, Fujairah is known for its various activities especially sea-related ones more than Ras Al Khaimah or any other part of UAE.
Parasailing over khorfakkan beach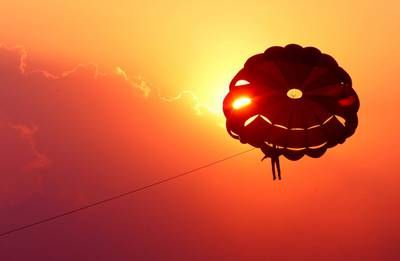 A popular water sport that will give you an adrenaline rush, is parasailing.
Parasailing on Khorfakkan is considered one of the coolest activities/ things to do in Fujairah, Fujairah's most famous beach.
Parasailing is a new water activity that most beaches in UAE don't provide, if you're into it, head to khorfakkan beach and give yourself some new adventure. In addition to parasailing, the beach offers some other interesting activities to do.
You can borrow a boat and head to Coral Island or enjoy a game of volleyball on the shores.
Apart from the playgrounds, the city offers several green areas and the Fujairah corniche, which are a great spot for relaxation, and fun in Fujairah UAE.
Wondering how to check your Etisalat balance in Dubai?
Let us walk you through this article on Etisalat Balance.
Snorkeling around Snoopy island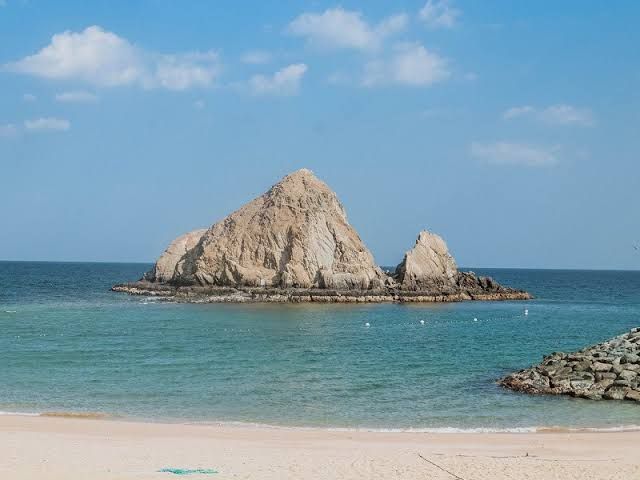 Whether you want to swim or you want to do some water sports, Snoopy island is an excellent place to both swim and snorkel in Fujairah city.
Maybe you're wondering about the island named Snoopy? Well, it's named after Snoopy the beloved cartoon character ( yes yes your guesses are true ) the island has become the most popular tourist attraction in Fujairah!
The Island is located on Sandy Beach, and you can book your snorkeling trip from any local tour operator.
Scuba diving at shark island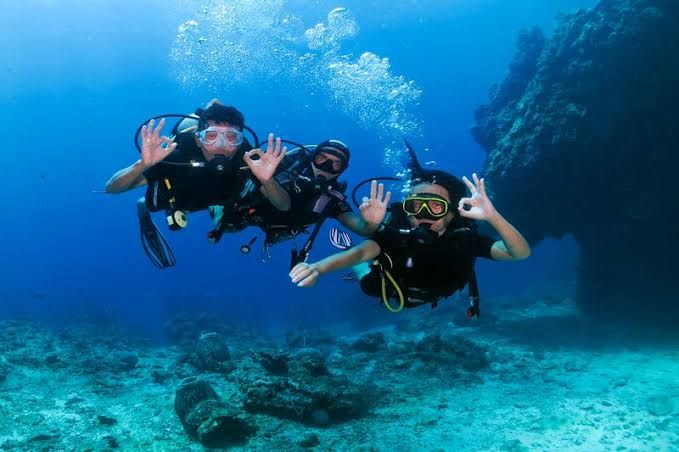 Looking for a deeper adventure? Want to dive a bit further? Consider scuba dive as your go-to activity.
Scuba diving is considered an attraction by divers because of the clear blue water and the thrilling, breathtaking formation of rocks. You can experience seeing various aquatic species like sea turtles, moray eagles, and Arabian angelfish.
Contact a local dive center if you're interested in taking such an adventure as scuba diving.
Deep sea fishing at Dibba Al Fujairah
The fishery can be such an exciting thing to do in Fujairah.
The UAE has various fishing places that are great places to fish within the region.
Choose one of Dibba Al Fujairah's privileges to get your hands on yellowfin tan, long-tail tan, and a variety of other marine species.
Kayak between the mountains at the Rafisah dam
For those who are obsessed with seas or watersports, a tour of Al Rafisah Dam would make you satisfy your obsession with enjoying the sea to the max.
There you'll find lots of kayaks to rent for amazing sailing and kayaking experience through scenic mountain views.
If you want to have a religious tour don't miss going there!
Sheikh Zayed Mosque
The modern Sheikh Zayed Mosque of Fujairah is becoming a landmark because of its historic style and designs, it is considered as the second largest mosque and the most important one in the United Arab Emirates after the famous one Sheikh Zayed Grand mosque.
Al Sheikh Zayed mosque has a huge prayer space that is used by a massive number of worshippers.
Foreigners and non-Muslims can visit both Sheikh Zayed mosque and Sheikh Zayed grand mosque to see their ornate interiors and large chandeliers with Moroccan-themed designs.
The mosque provides tours for all visitors between 9 AM to noon from Monday to Friday.
Al-Bidyah Mosque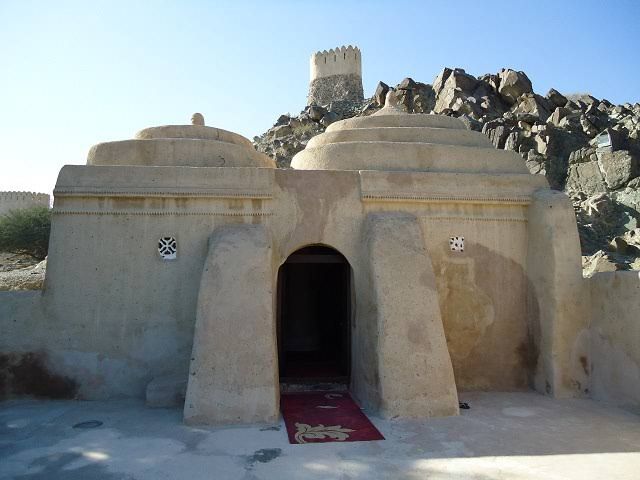 Al Bidyah mosque is the oldest mosque in the UAE, this mosque is a point of attraction to all the tourists as it's 4,000 years old, it divides into three different parts: One central section divides the interiors into three rectangular areas.
Al Bidyah mosque has been revealed that long ago this mosque was used for habitation.
And if you wanna know some historical information about Fujairah, have a visit to the Fujairah museum.
Fujairah museum/ Fujairah museum houses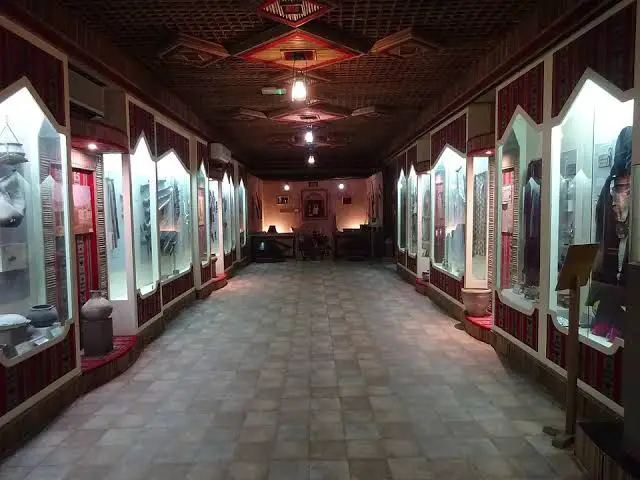 Fujairah museum is surrounded by an opulent collection of objects that have been found on-site during prospecting at the Qidfa and Bithnah.
Bronze and Iron weapons, paint and pottery, carved soapstone vessels, and pre-Islamic silver coins are also represented there at the Fujairah museum.
A prized object found in Qidfa is a bowl carved from ostrich eggs that date back more than 2000 years.
There at Fujairah museum, you will also find excellent ethnographic sections that show traditional Emirati daily life that will amaze you!
Or have a history lesson at Fujairah Heritage Village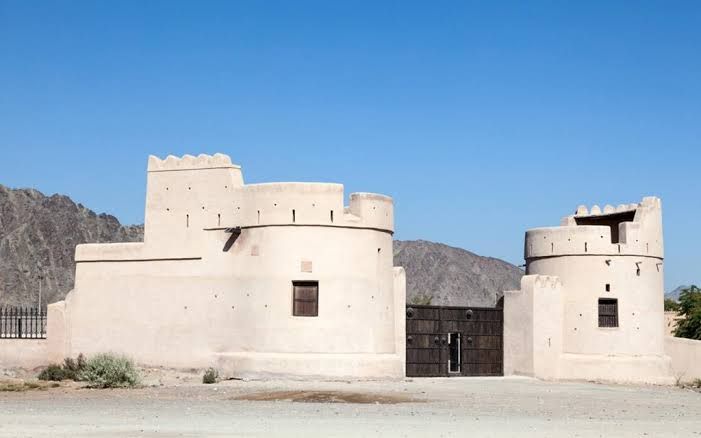 The UAE has a wide heritage in the center of this famous town Al Fujairah. There are a lot of exhibits you'll see there. The 'living' museum displays the wealth in the life of the Bedouins by showing the art of everything they do including fishing, boat-building, cooking, dancing, and making music.
You will really enjoy it if you love to learn something new!
FAQs
Is it worth it to visit Fujairah?
Driving for half an hour from Dubai, you'll arrive at peace of heaven, Fujairah has beaches, spectacular dive sites, snorkeling activities, and many more exciting things to experience.
What is special about Fujairah?
It has a large variety of beaches and it provides you with the tranquility you've been dreaming about including some offshore activities to enjoy doing, in Fujairah it is possible to find a lot of lovely spots and activities to match your mood.
Is drinking permitted in Fujairah?
Drinking alcohol is permitted in selected hotels and restaurants not all of them.
What makes Fujairah important to the UAE?
Because it's located on one of the world's most important transport routes, that has access to the world's largest ships.
Does Fujairah have mountains?
Yes, Fujairah has around 76 mountains, with a high peak and such great views.
---
if you're always wondering what to do, where to go, or what to visit in Fujairah, we've answered all your questions in this blog post above!
Summing up all places to visit and the coolest activities to do, we hope we have helped you know more about Fujairah city, the city with the most tourist attractions, and we hope you visit Fujairah as well!