Feeling artsy? We've got your back!
In addition to the charming nightlife of Dubai, cafes, hotels, and restaurants, Dubai is also a great spot for the art scene as it's home to some of the most well-known, famous art galleries in the UAE.
We've collected some of the best art galleries in Dubai so that you can enjoy such an unforgettable art tour and be the art critic you always wanted to be!
And if you've ever wondered, Where can you find art in Dubai? Here's the list of the best 15 Art Galleries in Dubai, let's dive in!
Alserkal Avenue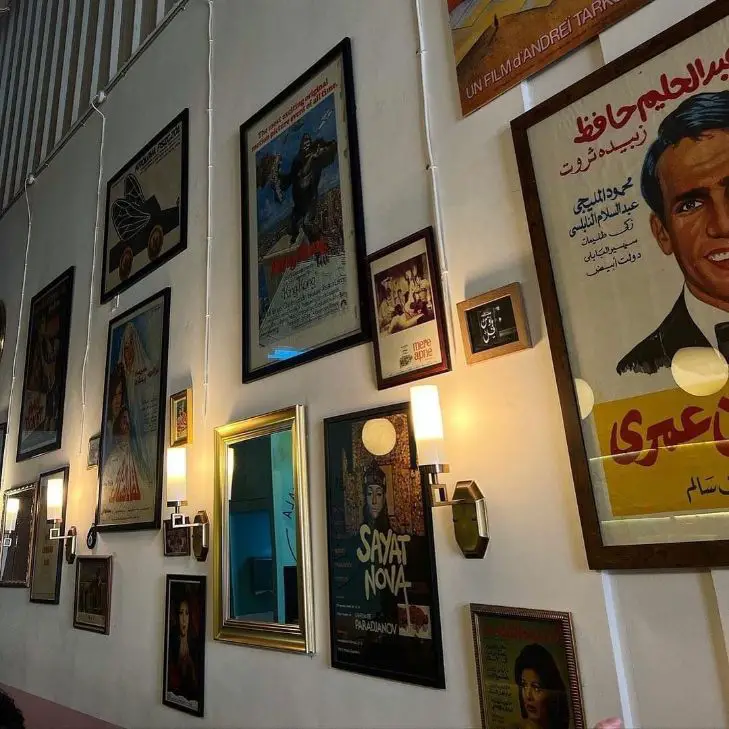 Alserkal Avenue is the place for all the artists right there! It's a district serving all kinds of art from visual fine art to performing arts.
Furthermore, It's a famous cultural district of contemporary art galleries, non-profit art organizations, and homegrown businesses.
As one of the UAE's foremost platforms for contemporary art, Alserkal Avenue provides cultural experiences for local, regional, and international audiences.
Don't miss such an experience and go check this place out!
Location
17th Al Quoz Street, Dubai, United Arab Emirates
Timings: 10 AM-7 PM
Contact: +971 4 333 3464
Majlis Art Gallery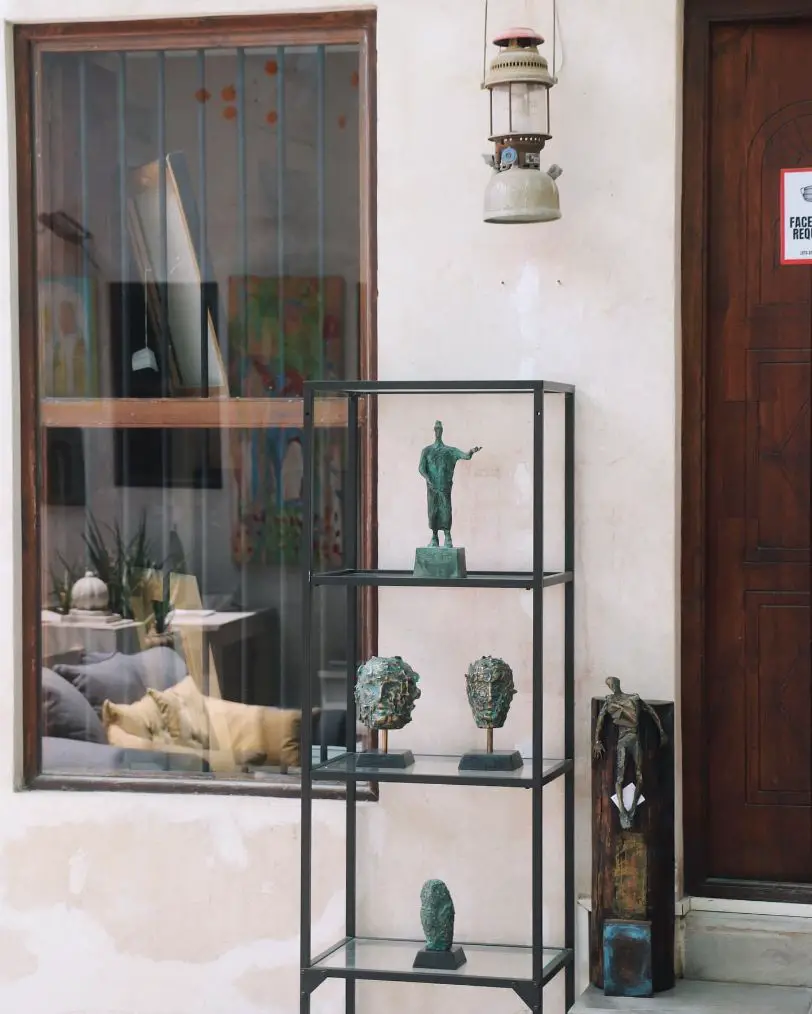 It's a shelter for all the artists and art lovers, This Art Gallery grew out of a love affair between an emigrated lady and a very special house.
It all started when Alison Collins came to Dubai and fell in love with the country, its architecture, and the vibes of the old wind tower houses in the Bastakia.
so she picked her home and now it became the Majlis gallery introducing contemporary art, and artists both professional and amateur to a somewhat culturally bereft community.
Location
Al Fahidi, Dubai, United Arab Emirates
Timings: 10 AM – 6 PM
Contact: +97143536233
Pro Art Gallery
ProArt Gallery is one of the leading dealers in contemporary and modern art with museums in addition to private clients.
This art gallery offers a various selection of styles and mediums from over 200 artists from 80 different countries permanently on display.
From one-of-a-kind paintings to affordable limited edition ones, sculptures to photography, they offer such an impressive collection of fine art that will amaze you.
The gallery has a reputation for excellence, providing you with a high level of service.
You'll for sure find something stunning right there!
Location
The palm strip mall, Dubai, United Arab Emirates
Timings: 10 AM – 8 PM
Contact: +97143450900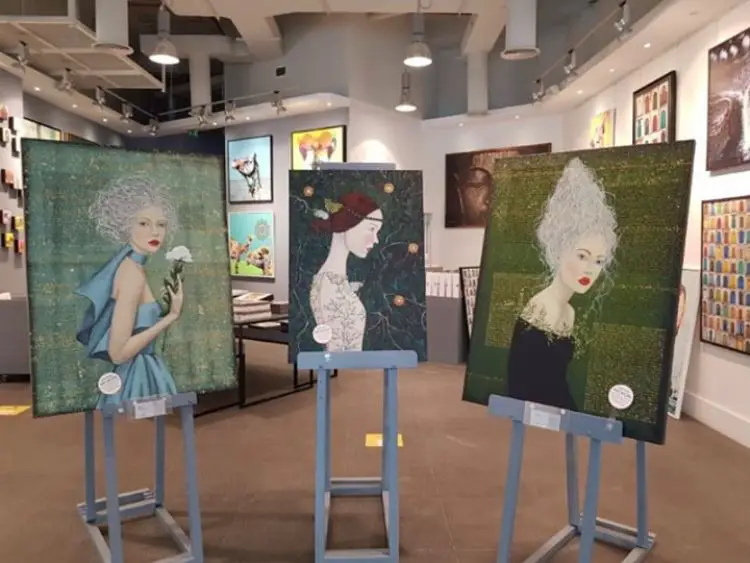 Gallery One is an art gallery of a comprised group of 6 interdependent companies that are fully immersed in art and art-related sections.
Each art gallery speaks with the vibrancy of an art gallery shop and uniquely merges this environment with art and art-related products of regional & cultural relevance. The brand is affordable contemporary and inspiring art.
The gallery offers manufacturing processes such as framing, cutting, printing, embellishment, assembly, packaging quality assurance, and on-site installations, ensuring enhanced speed and quality.
They also have a studio full of graphic designers, who create branded merchandise for clients including apparel, homeware, toys, and stationery items.
there, you surely will find what you're looking for!
Their sense of creativity is and will remain – unparalleled.
Location
25V5+5RR – Pavilion, Jumeirah Park, Dubai, United Arab Emirates
Timings: 10 AM – 7 PM
Contact: +971 4 557 6306
Ayyam Art Gallery
Ayyam Gallery is an art organization that manages the careers of established and emerging artists.
It is a vibrant and unique art gallery located on Alserkal Avenue, showcasing the works of most pioneering artists including Sama Alshaibi, Athier, Tammam Azam, Noor Bahjat, Samia Halaby, and Fasial Samra, and many more of your favorite artists.
If you're looking for a different art experience you have to check them out, as they're one of the best contemporary art galleries in Dubai.
This art gallery is serving a lot of different types of fine arts from abstract to modern and contemporary art that will get on your feelings!
Location
Unit B11 – Alserkal Avenue exit 43 of SZR, Dubai, United Arab Emirates
Timings: 10 AM – 6 PM
Contact: +97143236242
Andakulova Art Gallery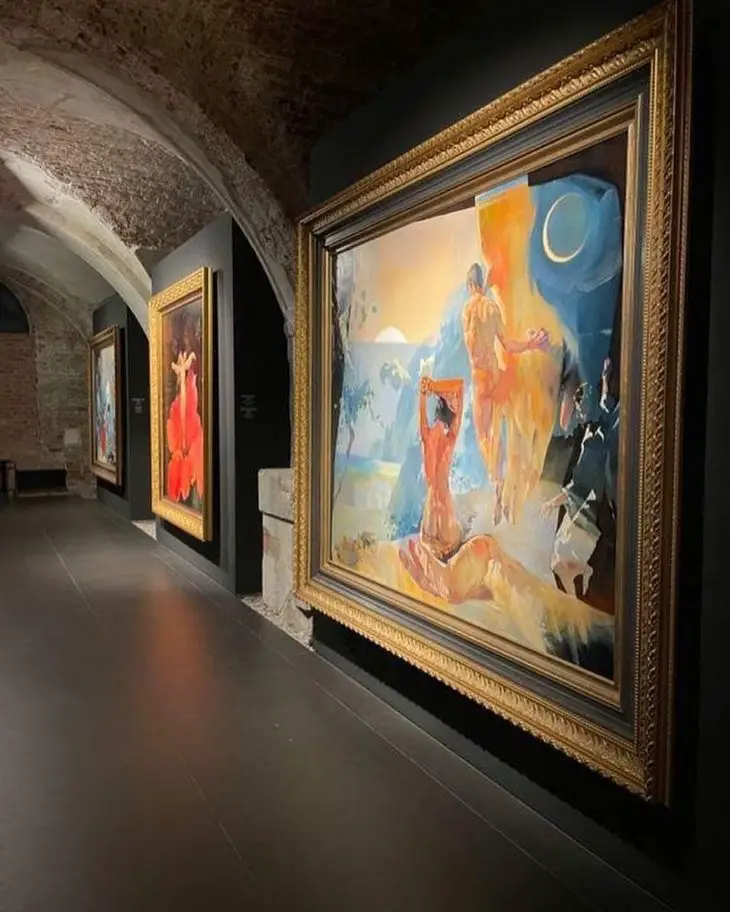 Andakulova Art Gallery is a contemporary art organization representing Central Asia Art in the Middle East.
The gallery is well-known among local and international professional art experts.
They're dedicated to promoting art and design practice, creative experimentation, and cross-cultural communication, they also offer a unique platform for all contemporary artists from Kazakhstan, Kyrgyzstan, Tajikistan, Turkmenistan, Azerbaijan, and Uzbekistan to exhibit their work in various media.
So the chance is yours if you're an artist from any of these countries!
Its primary goal is to make a conversation between Central Asia and the Middle East by reintroducing art and aspires to foster connections among collectors, museums, art foundations, artists, and art experts.
You can also enjoy a virtual gallery tour on their website!
Location
Unit 18, P4 Level, Damac park towers.
Timings: 11 AM – 7 PM
Contact: +971 4 385 9897
Lawrie Shabibi Art Gallery
Located on Alserkal Avenue, this world-renowned gallery quickly became the hub of contemporary art in the region, their initial focus was on the practices of notable contemporary artists from various regions and generations.
They also organize art historical exhibitions, with the work of an older generation of contemporary and modern artists.
Location
Al Quoz 1, Alserkal Avenue, Dubai, United Arab Emirates
Timings: 10 AM – 6 PM
Contact: +97143469906
Opera Art Gallery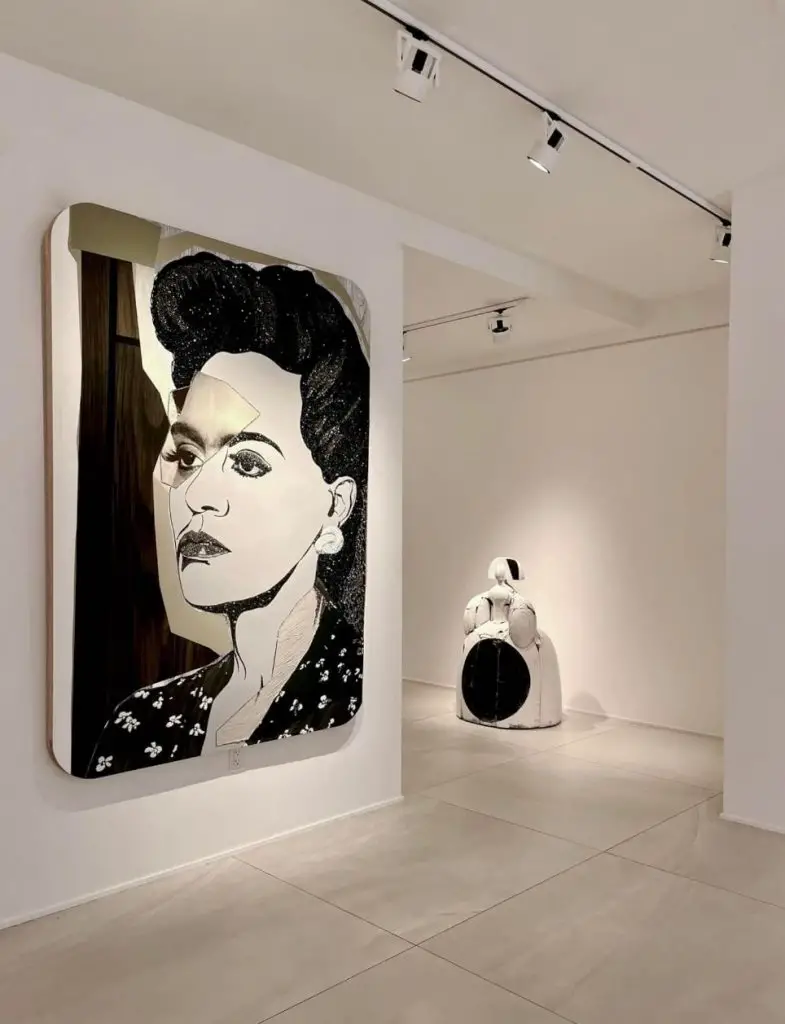 Opera Gallery presents work across all media including painting, sculpture, drawing, and photography, they seek to cultivate the lineages that run between emerging and established artists, as they represent over twenty international young artists including Andy Denzler, Fred Eerdekens, Anthony James, Manolo Valdés, André Brasilier, and Hermann Nitsch.
Opera Gallery has placed historically significant works by artists such as Marc Chagall, Pablo Picasso, Pierre Soulages, Alexander Calder, Jean Dubuffet, and many more.
They strive to offer museums, foundations, and art enthusiasts unique access to an incredible selection of Modern and Contemporary artists through a program of curated exhibitions.
Opera Gallery has the best service in town as they're providing art advisory services so you'll be 100% sure about what you're collecting.
Opera Gallery is fully dedicated to bringing only the best of Modern and Contemporary works to each of its collectors.
opera gallery attracts established and emerging talents
Location
Gate Village, Building 3 – 03 Shiekh Zayed Road, Dubai, United Arab Emirates
Timings: 10 AM – 10 PM
Contact: +97143230909
Tashkeel Art Gallery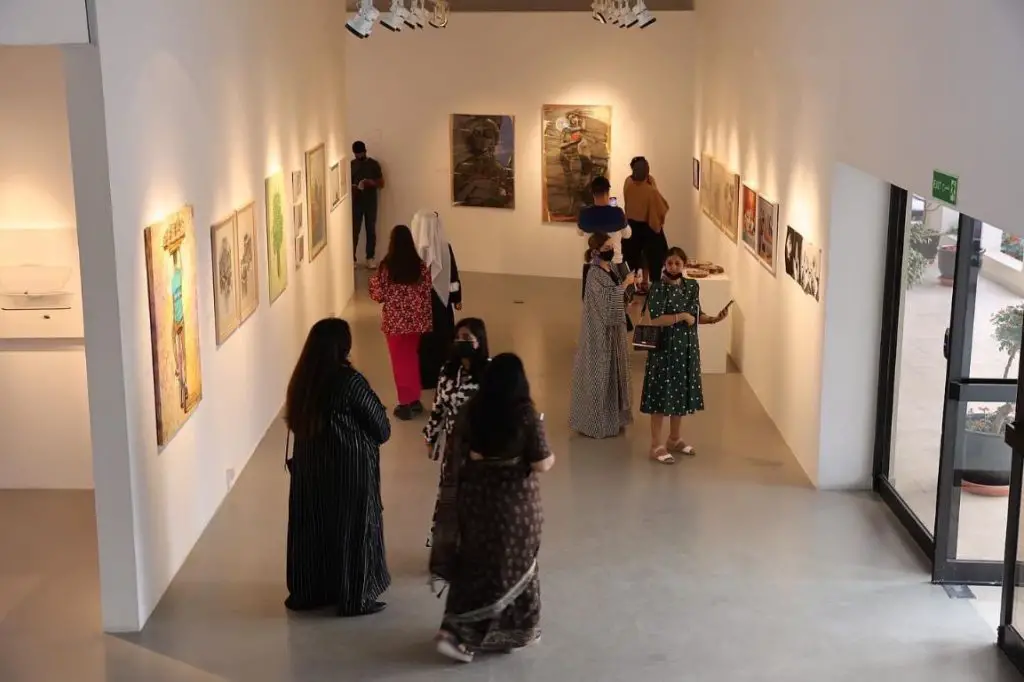 Tashkeel seeks to provide a suitable environment for the growth of contemporary art and design practice in the UAE.
Through multi-disciplinary studios, workspaces and galleries enable creative practice and experimentation among practitioners.
Tashkeel also has a membership that allows access to a community of creatives with access to facilities and studio spaces to cultivate their skills, undertake collaborations and pursue professional careers.
If you're passionate about arts and design, give this place a shot!
You'll enjoy it!
Location
House 10, Al Fahidi Historical Neighbourhood, Dubai United Arab Emirates
Timings: 9 AM – 8 PM
Contact: +971 4 336 3313
Green Art Gallery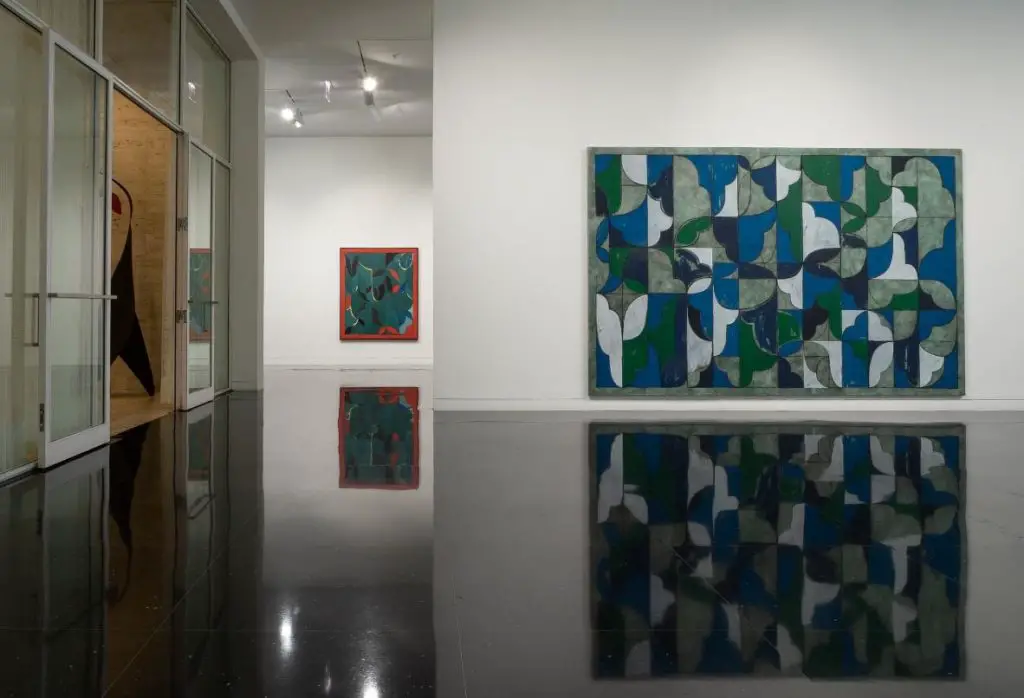 Green art gallery is considered one of the respected contemporary art galleries,
Green Art Gallery decided to place historically significant works by well-known modern Arab masters and artists.
They had had the privilege of witnessing the tremendous transformations that the regional art scene has seen.
The gallery has participated in various international and regional art fairs including Art Basel, FIAC, Frieze, The Armory Show, Art Dubai and Artissima, and many more.
Location
8 17th Street – Al Quoz, Dubai United Arab Emirates
Timings: 11 AM – 7 PM
Contact: +97143469305
Street Art Gallery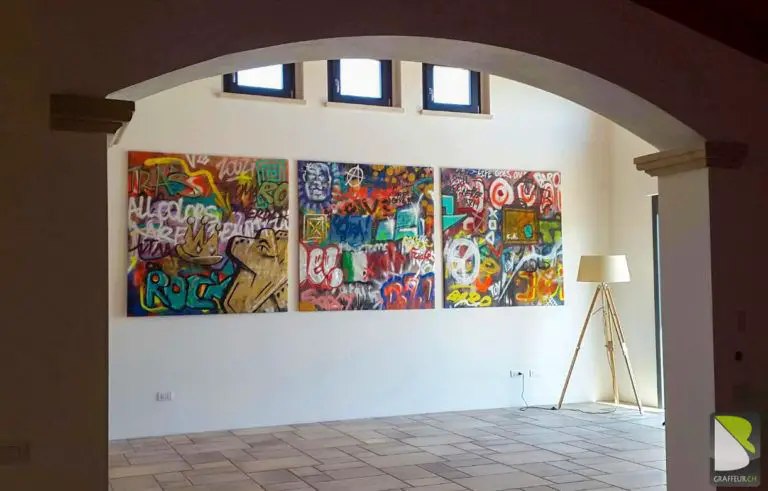 Street Art Dubai, the first Street Art Gallery dedicated to Street Art, Graffiti, Urban, and Pop Art in Dubai.
Street Art Dubai is a gallery that promotes and organizes Street Art, graffiti artists, and solo exhibitions in UAE
They aim to Promote young Street Artists, so they can find themselves and who they are.
Location
Streets of Dubai United Arab Emirates
Timings: 10 AM – 8 PM
Contact: +971 55 888 8247
The Empty Quarter Art Gallery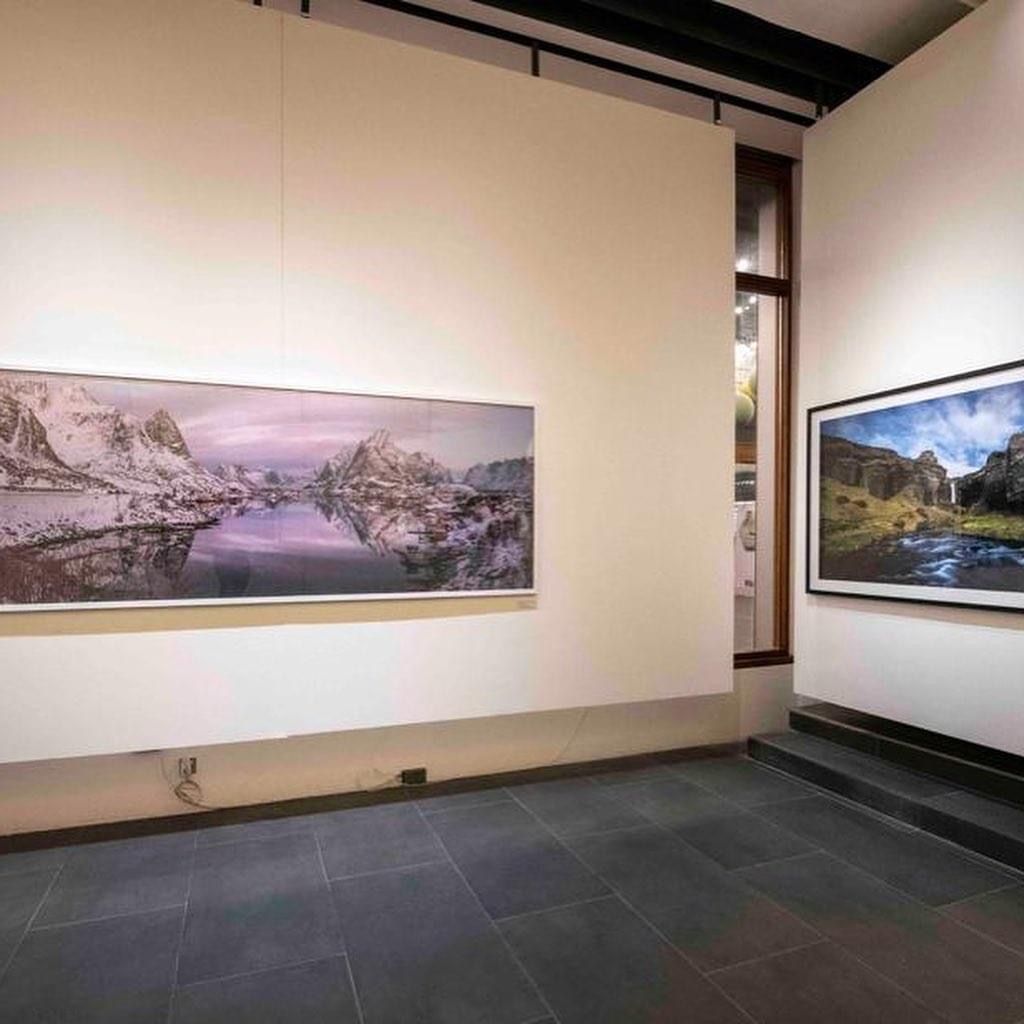 Located at Dubai international financial center (DIFC), The Empty Quarter Gallery is a Fine Art photography gallery where numerous skilled artists showcase their pieces.
It's the only gallery in Dubai specializing exclusively in fine art photography.
The gallery is serving a growing membership of passionate artists and photo enthusiasts from all over the Country.
Their goal is to expand the appreciation and understanding of photography as an artistic medium.
Location
Gate Village 02 Sheikh Zayed Road, Trade center – DIFC, Dubai United Arab Emirates
Timings: 10 AM – 7 PM
Contact: +97143231210
Art Plus Gallery
It's an art gallery that offers its clients the art printing process of superb quality.
They offer works of beautiful and inspiring art by regional and international artists and deliver beautifully crafted finished fine art products that reach and exceed your expectations in all aspects of the printing services and products.
Art Plus Gallery aims of being an aspiring platform for traditional artists, digital artists, fine art photographers, art collectors, and art lovers in general.
Location
15 61A Street – Garhoud, Dubai United Arab Emirates
Timings: Open 24H
Contact:+97142595926
Oblong Contemporary Art Galley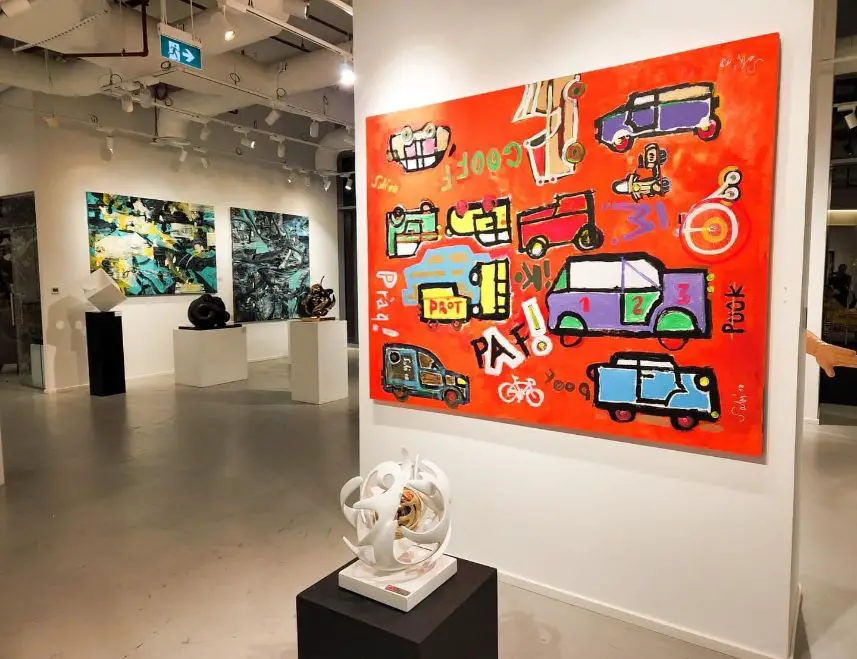 Being one of the best contemporary art galleries in Dubai, Oblong Contemporary is an Italian Art Gallery involved in promoting contemporary art, operating both locally and internationally. 
Its mission is to create a successful global arena for culture, bringing Italy's strong culture and tradition, Oblong functions as an artistic bridge between the middle east and Italy.
 It is a place where that exhibits some of the highest quality artworks and gives a platform to artists from the region as well as hosting a strong program of workshops, educational initiatives, and a cross-cultural art exchange program between the middle east and Italy.
Location
Bluewaters island – R29 Bluewaters Boulevard, Dubai United Arab Emirates
Timings: 1:30 PM – 9:30 PM
Contact: +97142322071
Firetti Contemporary Art Gallery
Great for Contemporary Art Fans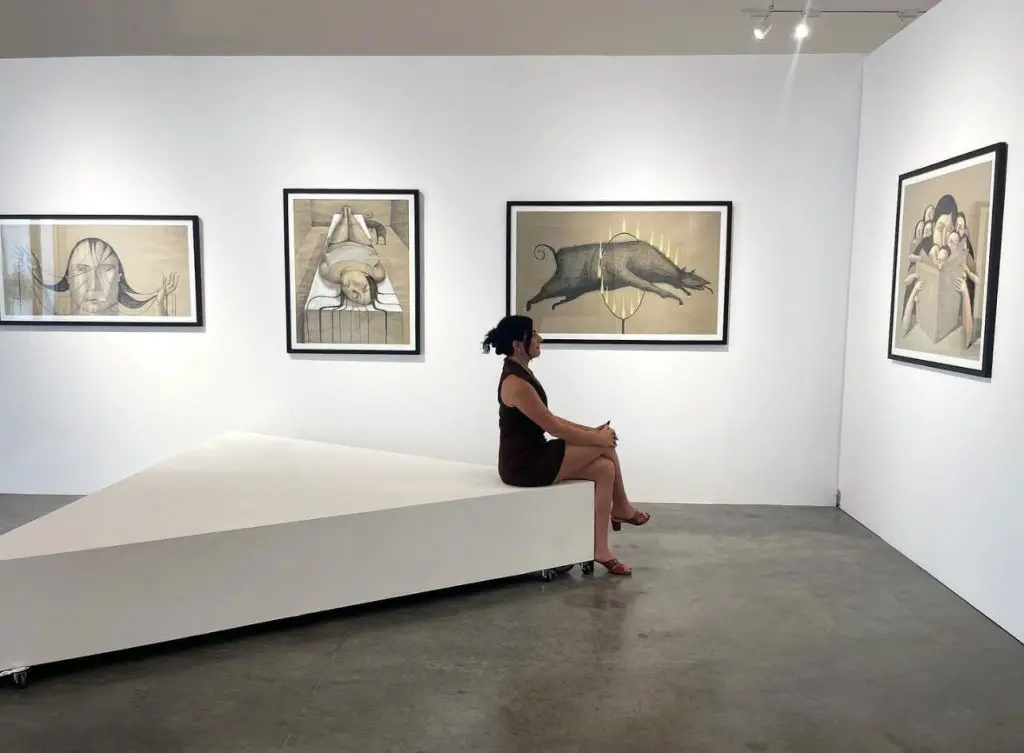 Firetti Contemporary is one of the most famous art galleries where art and creative concepts align, encouraging global engagement through creating meaningful and sustainable collections.
By representing artists from all over the world, the gallery strives to build a multidisciplinary art space with a solid identity for an international platform.
 The gallery embraces the central place that art can play in sustainability in the middle east, it aims to become a vehicle for social change, and to deliver the inspirational power of art.
Location
Unit 29, Alserkal avenue – 17th Street, Dubai United Arab Emirates
Timings: 11 AM – 7 PM
Contact: +97145462276
---
In this article, we have listed 15 of the best art galleries in Dubai, so we can help you pick your favorite top contemporary art galleries and start your artsy tour!